Free UK Shipping
On Orders £30+. Next Day on Orders £80+
Same Day Dispatch
Weekday Orders Placed Before 3pm
Free Returns
100% Satisfaction Guaranteed
Lifetime Support
With Extended Warranties
Free UK Shipping
On Orders £30+. Next Day on Orders £80+
Same Day Dispatch
Weekday Orders Placed Before 3pm
Lifetime Support
With Extended Warranties
Complete Aquarium CO2 System For Planted Tank 80L - 500L
Key Facts
Dual gauge CO2 regulator with Solenoid for vertical cylinder valves.
Accurate regulator bubble counter.
High performance CO2 diffuser.
Easy CO2 adapter (optional).
Drop checker kit for correct CO2 dosing.
3m High grade polyurethane tubing.
4 x Suction clips for tidy tubing.
Description
Our complete aquarium CO2 system comes with everything needed for a high quality CO2 system and at a price that won't break the bank.

The dual gauge regulator will display the input/cylinder pressure and output/working pressure, and the integrated solenoid gives the ability to set the time period when CO2 will be dosed to the aquarium, which will usually be the same as the aquarium lighting. You can also choose to upgrade to a 12v DC solenoid (mains transformer included), which provides safe, low temperature, and guaranteed no noise operation. The needle valve enables easy and accurate changes to the CO2 flow rate and can achieve dosing as low as 1 bubble / 4 seconds.

The bubble counter provides accurate monitoring of CO2 dosing, and enables you to count how many bubbles are passing through the device in a given time-frame. This means when changes are made to the needle valve to adjust the flow rate, you can see what change that has made by counting the number of bubbles passing through the device.

You can also choose to add a 'Easy CO2 Adapter', which ensures you will always have access to CO2 cylinders from high-street shops, and you can use SodaStream, Disposable CO2, or Paintball cylinders with the CO2 system.

The diffuser is a very efficient 'atomizer' diffuser, which produces incredibly small-sized bubbles of CO2. When combined, these small CO2 bubbles have a very large surface area which ensures a high proportion of the CO2 that you are adding to the aquarium is being diffused into the water, and not simply rising to the water surface and escaping. You can choose between a 'bazooka' or 'inline' type of atomizer. The bazooka type are positioned within the aquarium, and the inline type are installed on the return / outflow tubing from your filter.

A drop checker is also included, which is attached to the glass within your aquarium. The solution in the drop checker changes colour to reflect the amount of CO2 in the aquarium water. Blue indicates low levels of CO2; Yellow indicates excessive levels of CO2; and Green indicates optimal levels of CO2. According to the colour of the drop checked you can change your CO2 dose (using the regulator's needle valve and the bubble counter) until the optimal level of CO2 is being deployed.

Also included is 3m of Polyurethane tubing to connect the parts together, and also 4 suction clips to keep the tubing neatly hidden.
Customer Reviews
Average Rating
Individual Reviews
See more reviews

System Contents
Click an item for more information

CO2 Regulator with Solenoid & Dual Gauges for Vertical Cylinder Valves
Designed for use specifically with aquariums, it features an easy-to-fit design, solenoid, dual pressure gauges, and accurate needle valve for precise CO2 dosing. The regulator will fit to cylinders with vertical valves, or a SodaStream cylinder using our adapter.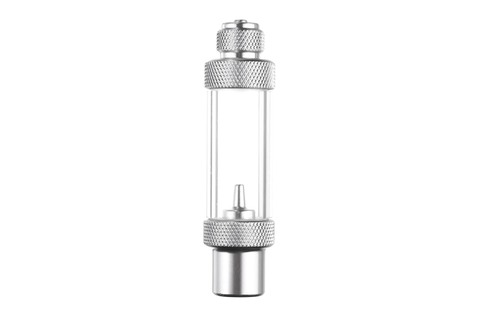 Silver Brass with Integrated Check Valve
This silver Brass bubble counter attaches to the output of your regulator and also has an integrated check valve to prevent water siphoning.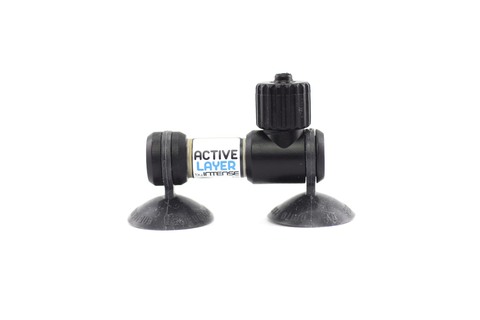 50mm Bazooka Atomizer (up to 100L)
The incredibly small bubbles produced by a 50mm Bazooka Atomizer Diffuser have a large surface area, providing incredible diffusion rates.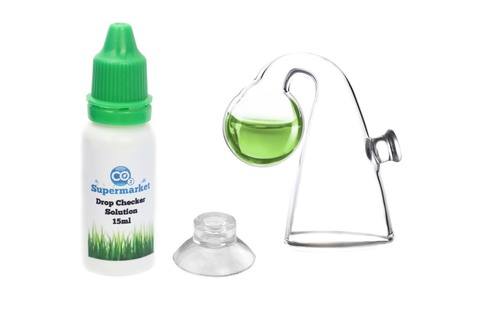 Complete CO2 Drop Checker Kit
A drop checker kit changes colour to indicate CO2 concentration within the aquarium. Enables CO2 dosing be set specifically to your aquarium's needs.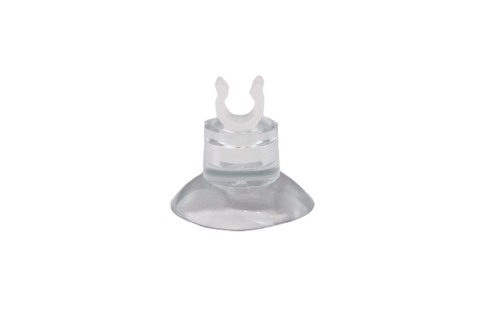 Strong Suction clip for 6mm Tubing (2 pack)
Securely attach your tubing to the side of your aquarium using these strong suction clips. Made for 6mm outer diameter tubing.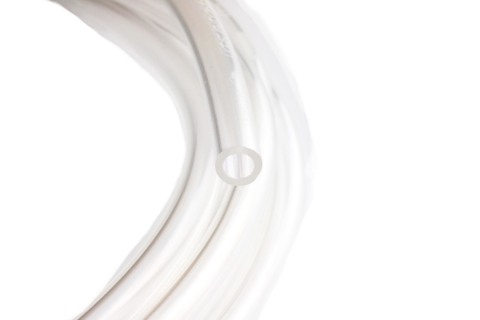 4/6mm Clear Polyurethane CO2 Resistant Tubing
Polyurethane tubing is resistant to CO2, giving you peace of mind that your pressurised CO2 system will be leak-free and efficiently for many years to come.
Tags