Free UK Shipping
On Orders £30+. Next Day on Orders £80+
Same Day Dispatch
Weekday Orders Placed Before 3pm
Free Returns
100% Satisfaction Guaranteed
Lifetime Support
With Extended Warranties
Free UK Shipping
On Orders £30+. Next Day on Orders £80+
Same Day Dispatch
Weekday Orders Placed Before 3pm
Lifetime Support
With Extended Warranties
Intense High Quality Inline CO2 Check Valve
£7.99
Intense High Quality Inline CO2 Check Valve
Key Facts
Prevents water siphon / backflow from aquarium.
Protect your expensive / sensitive CO2 equipment.
Dual compression fittings ensures tubing cannot dislodge with pressure.
Easy installation.
Description
Should water enter your solenoid or regulator it can be very difficult to eject and may cause complete blockage or inconsistent output. The Intense High Quality Inline Check Valve provides you with complete peace of mind that water will not siphon from your aquarium and damage your sensitive and expensive CO2 equipment.
The dual compression fittings also ensure the tubing is securely tightened to the check valve, so that even under high pressure usage the tubing will not dislodge.
Instructions
Cut your CO2 tubing in the position you would like check valve.
Unscrew compression collars from the check valve.
Direction of flow is indicated by looking at the word 'Intense' that is embossed on the surface. Inlet is at the bottom when 'Intense' is in correct orientation.
Feed tubing through the collars and push onto CO2 tubing onto corresponding inlet/outlet.
Tip: Softening the tubing in freshly boiled water will make it easier to push the tubing onto the valve.
Firmly screw the compression collars to hold the tubing securely in place.
Customer Reviews
Average Rating
Individual Reviews
See more reviews

Photo Viewer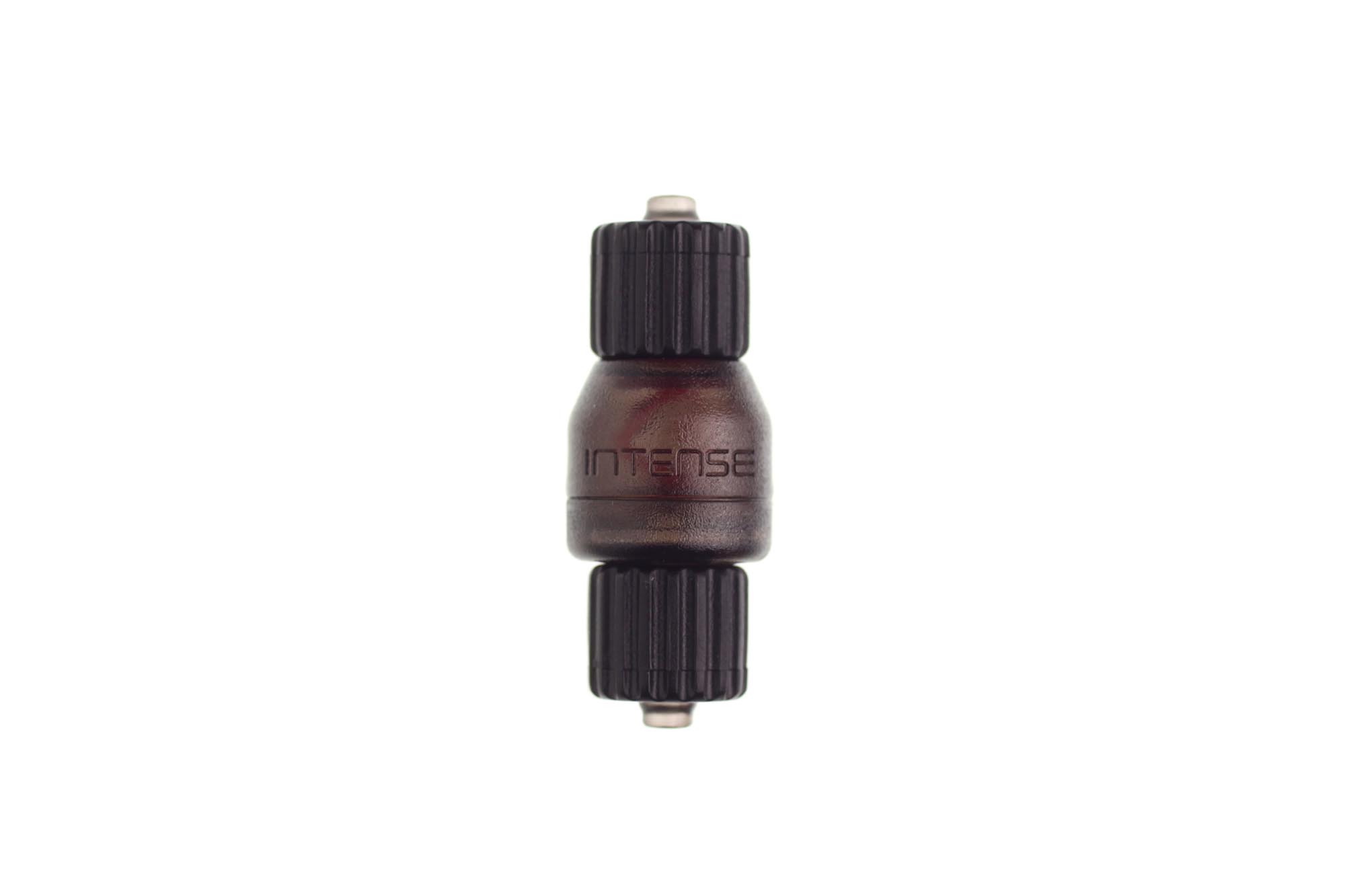 click image to view full screen