Free UK Shipping
On Orders £30+. Next Day on Orders £80+
Same Day Dispatch
Weekday Orders Placed Before 3pm
Free Returns
100% Satisfaction Guaranteed
Lifetime Support
With Extended Warranties
Free UK Shipping
On Orders £30+. Next Day on Orders £80+
Same Day Dispatch
Weekday Orders Placed Before 3pm
Lifetime Support
With Extended Warranties
Stainless CO2 Check Valve
£6.99
Stainless CO2 Check Valve

Key Facts
Prevents water back-flow / siphon.
For 4mm internal diameter tubing.
Made of stainless steel.
Easy to install.
Attractive design.
Description
A check valve is used to prevent water back-flow or siphoning down the tubing when the pressure is turned off.  If water were to reach your electronic equipment such as your CO2 solenoid, or air pump it can cause it to flood and not operate, or risk electrical fire.  This simple item eliminates that possibility by not allowing air or water to flow in the opposite direction to which it is installed.
Instructions
Cut your CO2 tubing in the position you would like check valve.
Direction of flow is indicated by by arrow on the valve.
Push CO2 tubing onto corresponding inlet/outlet as far as you can.
Tip: Softening the tubing in freshly boiled water will make it easier to push the tubing onto the valve.
Customer Reviews
Average Rating
Individual Reviews
See more reviews

Photo Viewer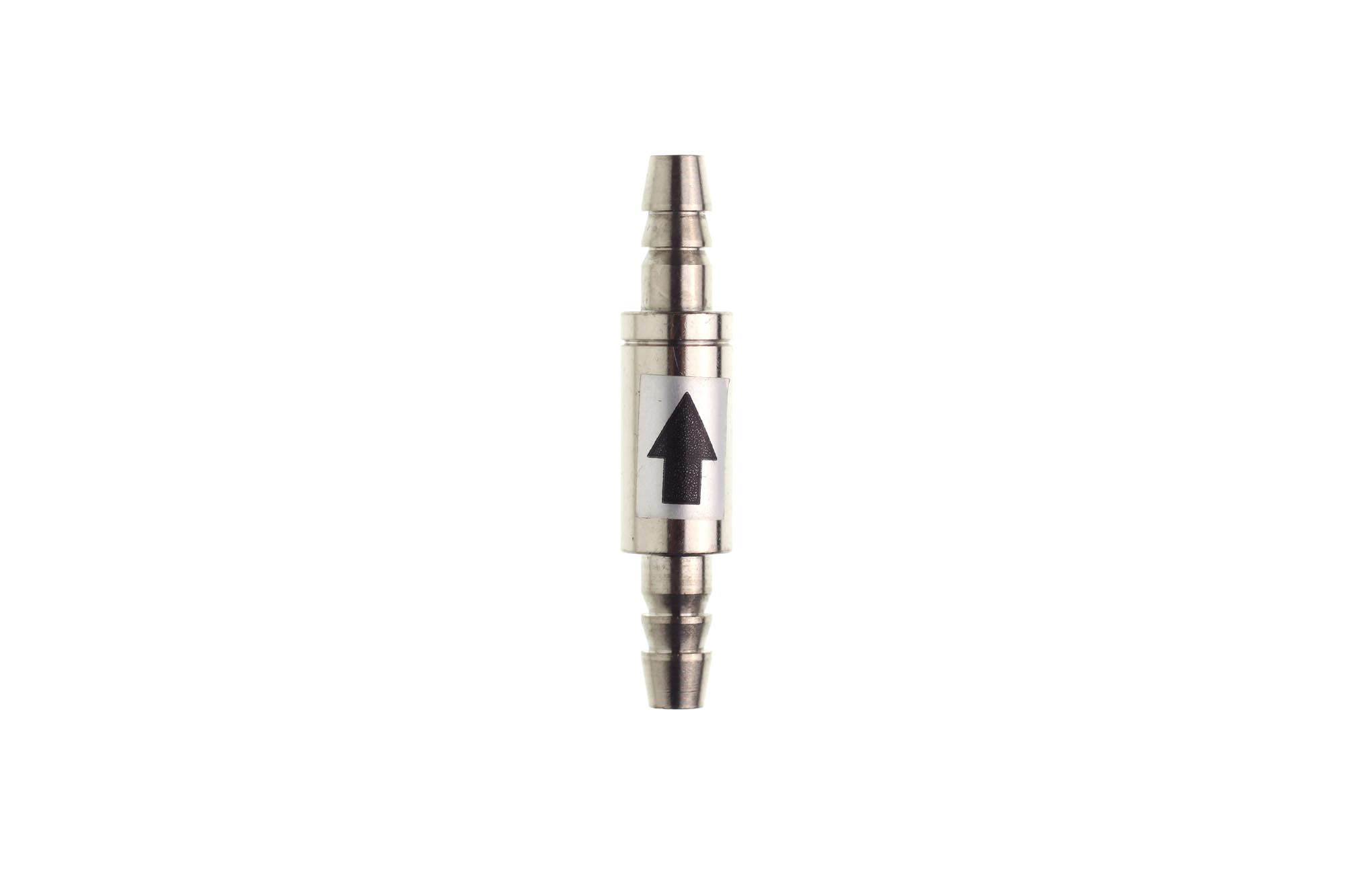 click image to view full screen
Tags