Free UK Shipping
On Orders £30+. Next Day on Orders £80+
Same Day Dispatch
Weekday Orders Placed Before 3pm
Free Returns
100% Satisfaction Guaranteed
Lifetime Support
With Extended Warranties
Free UK Shipping
On Orders £30+. Next Day on Orders £80+
Same Day Dispatch
Weekday Orders Placed Before 3pm
Lifetime Support
With Extended Warranties
SodaStream Cylinder Adapters For CO2 Regulators
One of the problems you may encounter is securing a reliable source of gas for your CO2 system. With our SodaStream adapter you can be assured that a supply of CO2 is always readily available from a variety of high-street shops, and even some local hardware and homeware shops.

An adapter is needed because SodaStream cylinders use their own proprietary thread on the cylinder, which doesn't conform to an industry standard. Our adapter converts that thread to the usable thread that is used on CO2 regulators.

We sell a standard and advanced model, depending on your requirement, and even a variety for Australian and New Zealand customers, where the SodaStream thread is different to elsewhere in the world.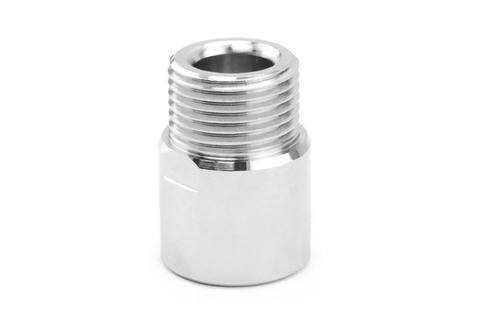 Adapter For Australia And New Zealand SodaStream Cylinders
£16.49 Sold Out