Free UK Shipping
On Orders £30+. Next Day on Orders £80+
Same Day Dispatch
Weekday Orders Placed Before 3pm
Free Returns
100% Satisfaction Guaranteed
Lifetime Support
With Extended Warranties
Free UK Shipping
On Orders £30+. Next Day on Orders £80+
Same Day Dispatch
Weekday Orders Placed Before 3pm
Lifetime Support
With Extended Warranties
Aquarium CO2 Drop Checker Solution 15ml - Bromothymol Blue
£5.99
CO2 Drop Checker Indicator Solution 15ml - Bromothymol Blue
Key Facts
Accurately monitor the CO2 levels of your aquarium.
Easy to use 15ml dropper bottle.
For use with 4dKH solution.
Description
CO2 Indicator Solution (Bromothymol blue) is used in conjunction with 4dKH water to indicate the CO2 levels of aquarium water. Depending on the colour of the solution, you can adjust your CO2 dosing until the desired CO2 level is achieved. A blue colour indicates a lack of CO2, yellow indicates too much CO2, and green indicates the desired level of CO2.
The solution comes in a handy 15ml dropper bottle for easy deployment into the drop checker.
Instructions
Empty existing indicator solution from drop checker.
Fill drop checker with 4dKH water until the chamber is 2/3 full.
Add 2-3 drops of CO2 Indicator Solution to the drop checker.
Position the drop checker in the aquarium so it is visible, but such that CO2 bubbles from your diffuser do not easily enter the drop checker, which could result in inaccurate reading.
Wait at least 6 hours for colour to accurately reflect the CO2 levels in the aquarium.
Adjust CO2 dosing in accordance to drop checker colour:
If the colour of the solution is yellow it indicates too much CO2 is present - reduce your CO2 dosing.
If the colour of the solution is blue increase CO2 dose in small increments.
If the colour is a light green you have the correct CO2 dosing.
Customer Reviews
Average Rating
Individual Reviews
Photo Viewer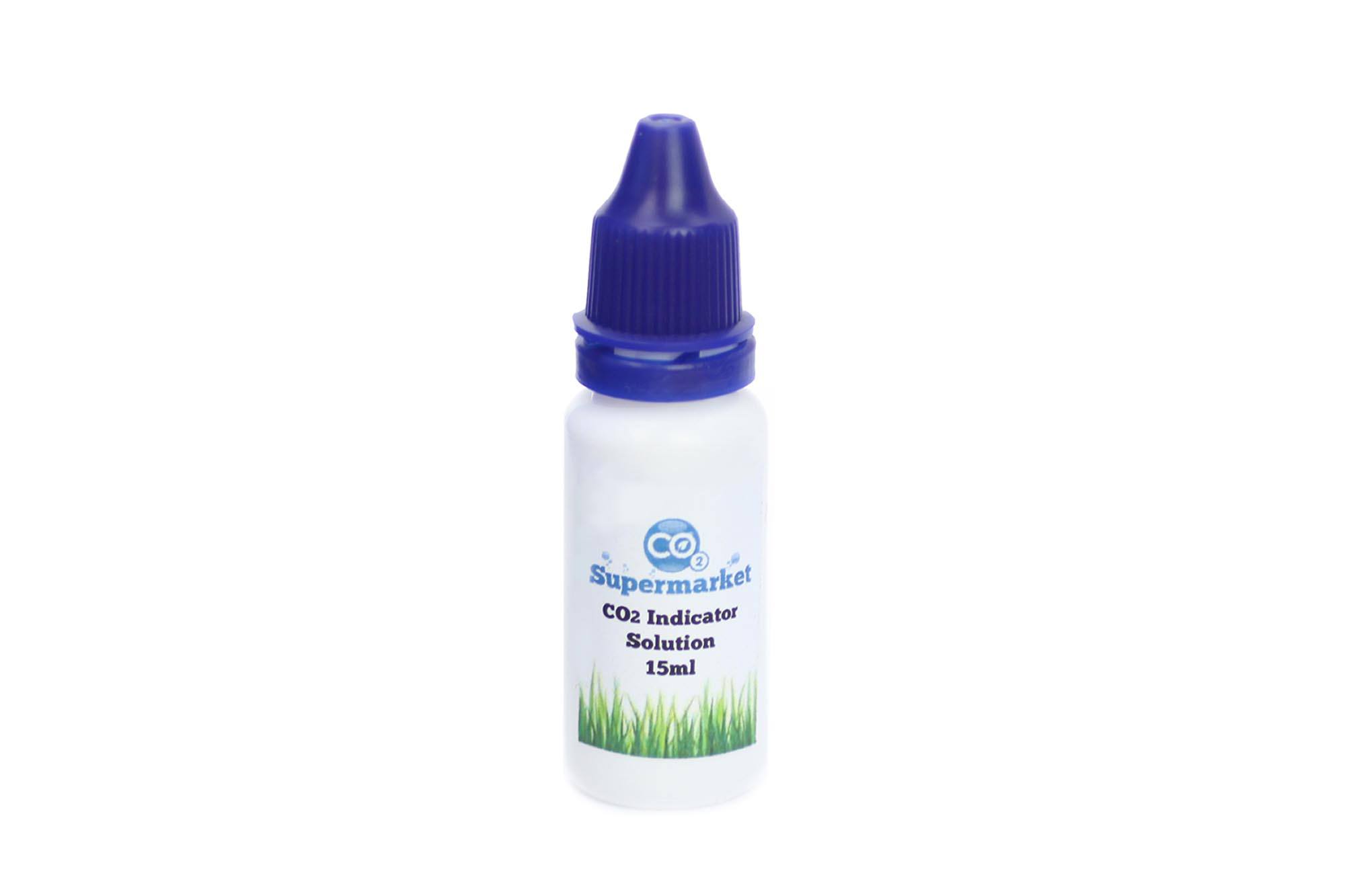 click image to view full screen