Free UK Shipping
On Orders £30+. Next Day on Orders £80+
Same Day Dispatch
Weekday Orders Placed Before 3pm
Free Returns
100% Satisfaction Guaranteed
Lifetime Support
With Extended Warranties
Free UK Shipping
On Orders £30+. Next Day on Orders £80+
Same Day Dispatch
Weekday Orders Placed Before 3pm
Lifetime Support
With Extended Warranties
Reactor CO2 Diffuser - Large For Aquariums Up To 500L
£16.99
Reactor CO2 Diffuser - Large for Aquariums up to 500L

Key Facts
Achieve near 100% diffusion.
Easy to use and install.
Suitable for 12mm/16mm tubing (12mm internal / 16mm external). Click here for tubing size advice
Internal tank deployment only.
Water inlet and outlet can be adjust to 360 degree according to your desired use.
Size: 5.3cm Ø x 32cm height.
Tank applicable: up to 500L
Suggested flow rate: 1500L/H - 2500L/H
Description
Reactor diffusers provide excellent levels of CO2 diffusion by ensuring the CO2 cannot escape the reactor unit until it has fully diffused in the aquarium water. This means there is very little CO2 wastage, and a reactor will pay for itself in the long run vs a regular diffuser.
The reactor also contains rough and pitted plastic balls, which provide a surface that the CO2 can attach and remain in suspension in the water until it is completely diffused.
Instructions
Reactors are installed on the return / outflow tubing from a filter as the water is reintroduced to the aquarium.
This range of submersible reactors *must* be installed within the aquarium.
Cut or replace your filter tubing with PVC tubing.
Attach filter tubing to corresponding inlet/outlet of the reactor.
Connect CO2 supply to CO2 inlet of the reactor.
Turn filter and CO2 on and allow reactor to fill with water.
Invert (turn upside down) the reactor to eject any trapped air.
Adjust CO2 rate until desired level of dosing is achieved.
Customer Reviews
Average Rating
Individual Reviews
Photo Viewer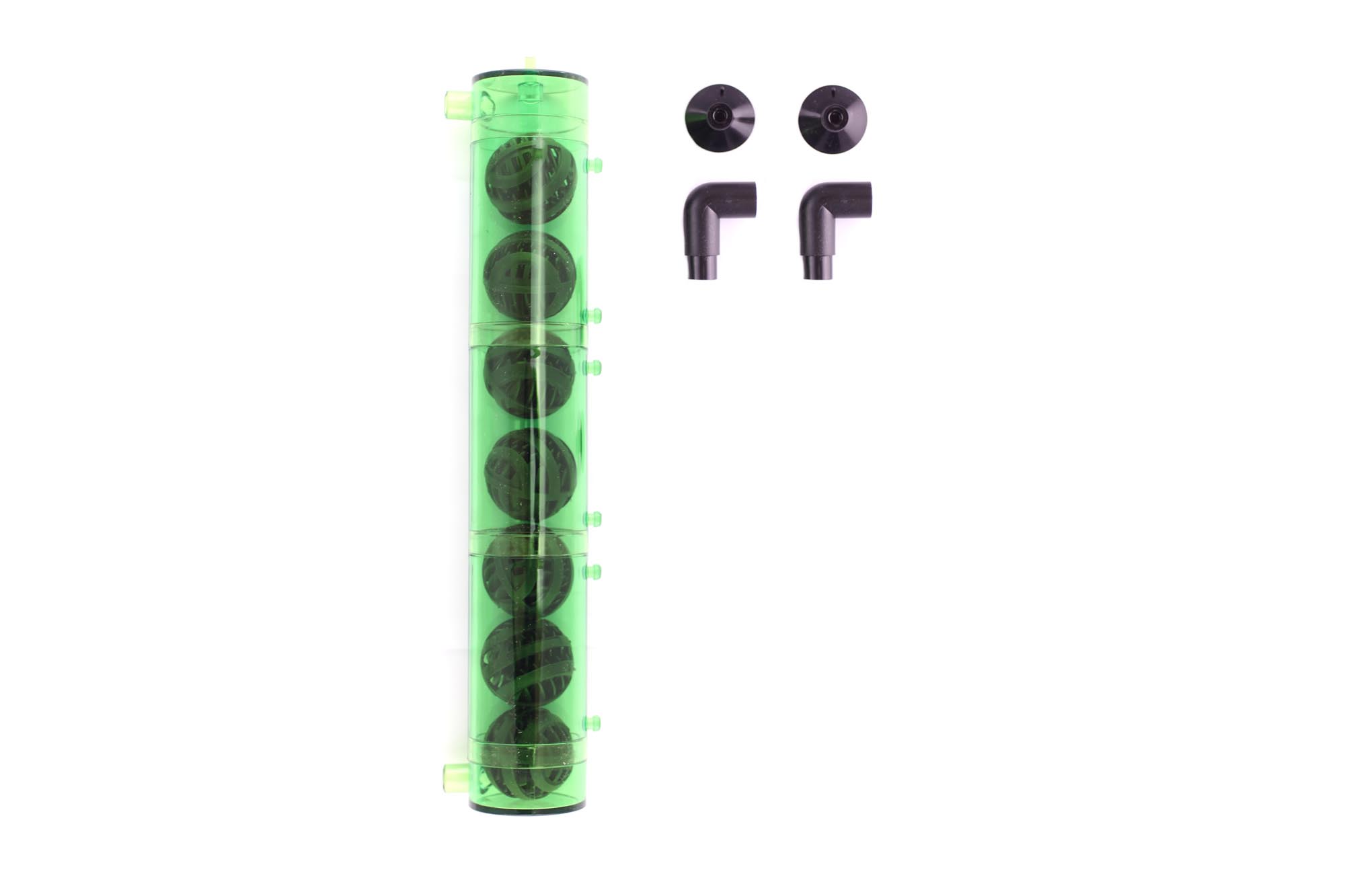 click image to view full screen