Free UK Shipping
On Orders £30+. Next Day on Orders £80+
Same Day Dispatch
Weekday Orders Placed Before 3pm
Free Returns
100% Satisfaction Guaranteed
Lifetime Support
With Extended Warranties
Free UK Shipping
On Orders £30+. Next Day on Orders £80+
Same Day Dispatch
Weekday Orders Placed Before 3pm
Lifetime Support
With Extended Warranties
Inline Spin Ceramic Reactor CO2 Diffuser For 16/22mm Hose
£25.99
Inline Spin Reactor CO2 Diffuser - for 16/22mm Hose
Key Facts
Suitable for 16mm/22mm tubing (16mm internal / 22mm external). Click here for tubing size advice
Creates incredibly small bubbles.
Spinning paddles causes CO2 and water to mix.
Incredible levels of diffusion.
Requires 1.5 bar of pressure (all CO2 Supermarket regulators deliver this).
Connects to outflow tubing from filter.
Diffuser is outside the aquarium, so no in-tank clutter.
Easy to clean and maintain.
Description
The External Ceramic Reactor Diffuser forces CO2 through a ceramic tube and directly into the flow of water as it passes through the diffuser. The spinning paddles within the diffuser cause the water to thoroughly mix with the CO2 and improve diffusion.
Because the bubbles are in the flow of current from the filter as it enters the aquarium, this ensure the bubbles remain in suspension for longer and further improves the level of diffusion.
Although the manufacturer's product name is 'reactor', we class this as an 'inline diffuser' because the unit does not trap the CO2 as a reactor does. Instead it is more akin to an 'Inline Atomizer Diffuser'.
Instructions
Inline atomizers are to be installed on the return / outflow tubing from a filter as the water is reintroduced to the aquarium.
Cut or replace your filter tubing with PVC tubing.
Push tubing on to each end of the diffuser.
Screw the retaining nuts back over the tubing to hold in place.
Unscrew the small nut on the CO2 inlet.
Feed CO2 tubing through the nut and onto the CO2 inlet.
Tighten the nut onto the CO2 inlet to secure the tubing.
Turn CO2 on, allow pressure to build within the diffser.
Adjust dosing / bubble rate accordingly.
Customer Reviews
Average Rating
Individual Reviews
Photo Viewer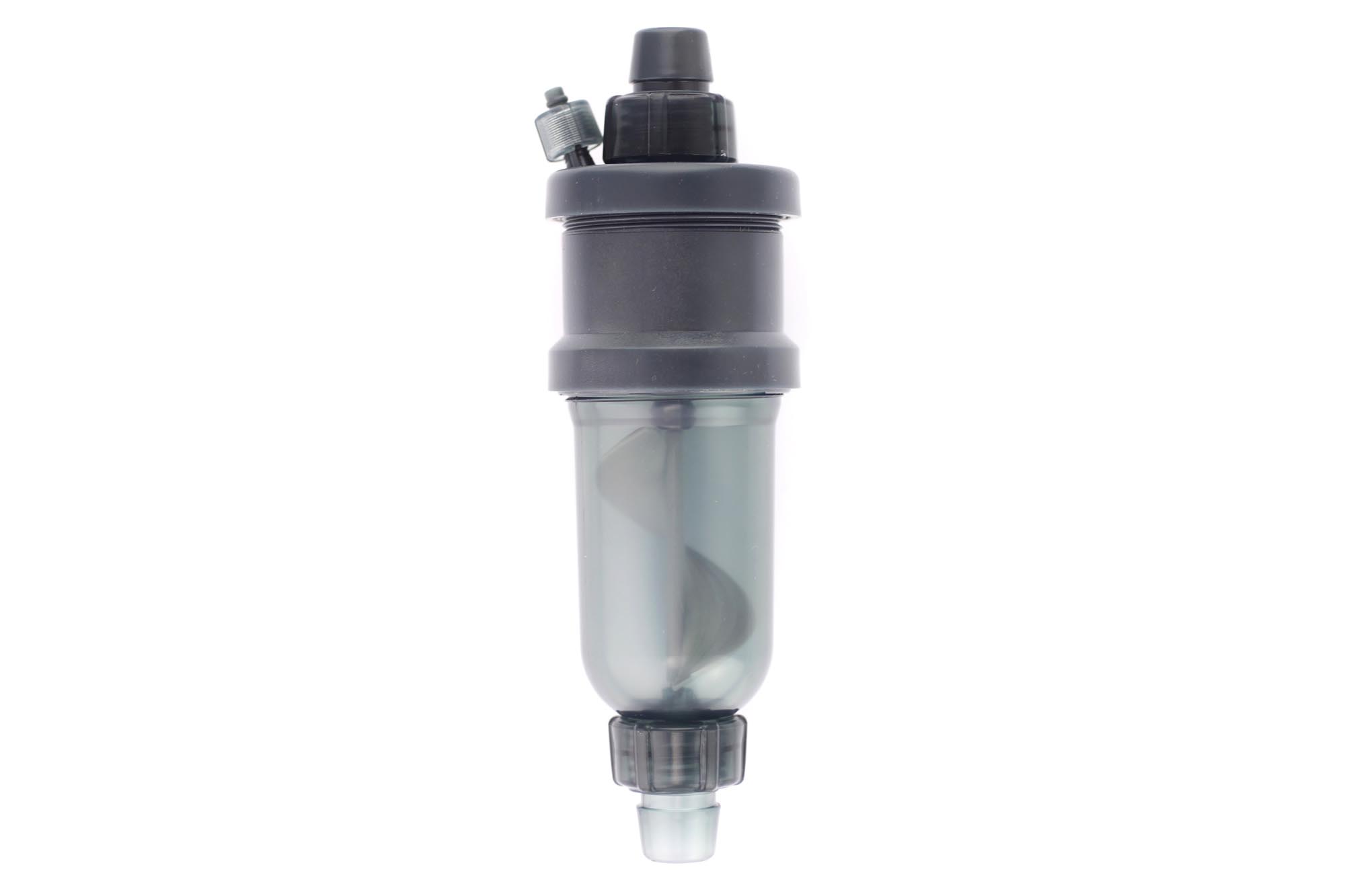 click image to view full screen