Free UK Shipping
On Orders £30+. Next Day on Orders £80+
Same Day Dispatch
Weekday Orders Placed Before 3pm
Free Returns
100% Satisfaction Guaranteed
Lifetime Support
With Extended Warranties
Free UK Shipping
On Orders £30+. Next Day on Orders £80+
Same Day Dispatch
Weekday Orders Placed Before 3pm
Lifetime Support
With Extended Warranties
CO2 Solenoid Valve For Planted Aquariums
Key Facts
Useful for DIY CO2 setup or in addition to a regulator without an integrated solenoid.
Dual compression fittings for secure tubing attachment.
Compression fittings for 4/6mm tubing.
220V-240V Solenoid Magnetic Electrical Valve.
Description
High quality, reliable Solenoid valve used for aquarium CO2 systems. Can be used with DIY setup, or with a regulator without an integrated solenoid. Features stainless steel compression collars that can fit 4mm or 6mm hosing.

If the intended use is to attach to a regulator, it is highly recommend you also install either a 24mm or 57mm extension for secure connection to the regulator. If you were to use tubing (either PVC or Polyurethane) you will find when the solenoid is switched off, the pressure in the tubing between regulator and solenoid will cause the tubing to pop, with some considerable force. A metal extension will negate this possibility.

You can also choose to upgrade to a 12v DC solenoid (mains transformer included), which provides safe, low temperature, and guaranteed no noise operation.
Customer Reviews
Average Rating
Individual Reviews
See more reviews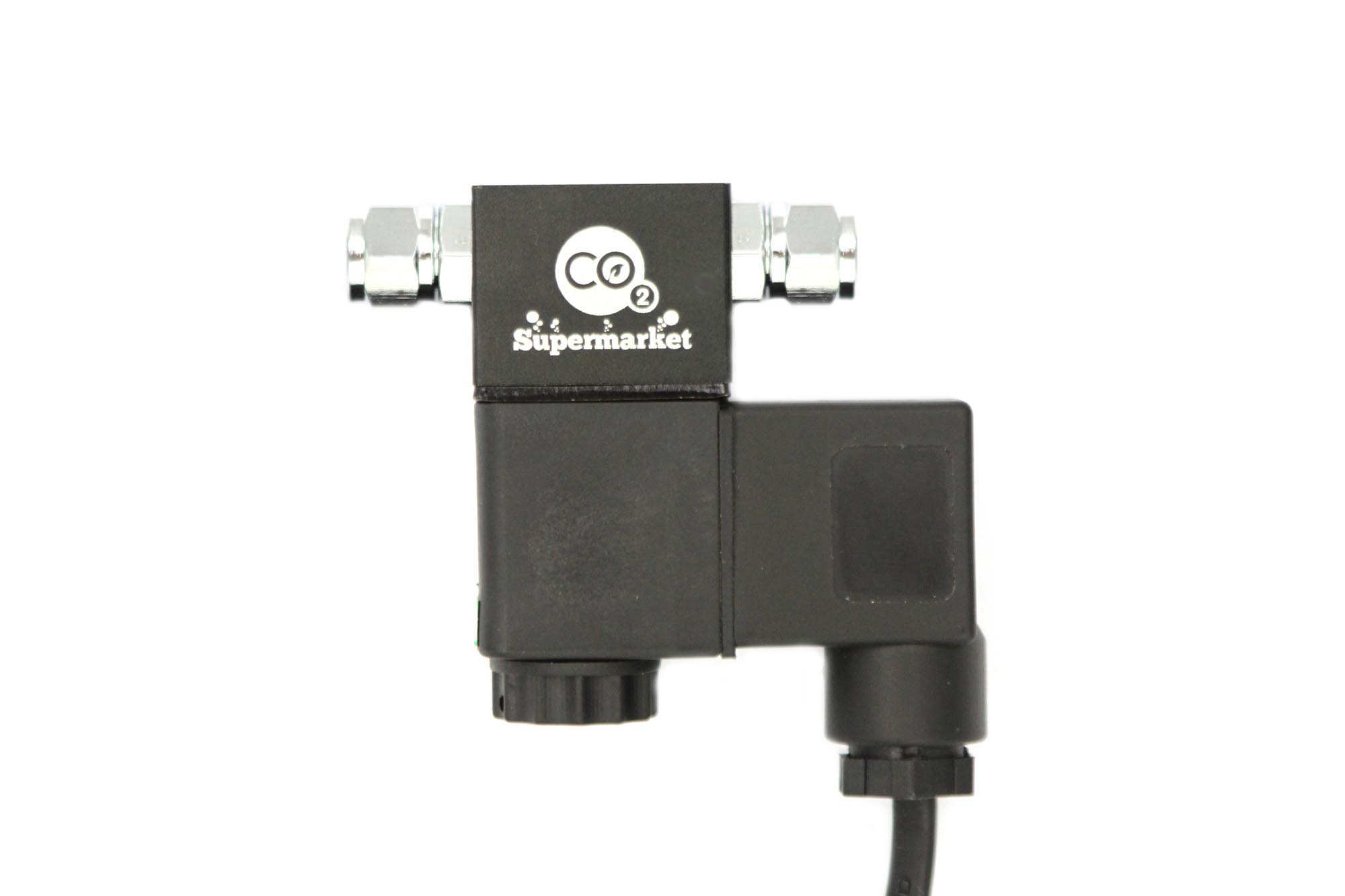 click image to view full screen
Photo Gallery