Free UK Shipping
On Orders £30+. Next Day on Orders £80+
Same Day Dispatch
Weekday Orders Placed Before 3pm
Free Returns
100% Satisfaction Guaranteed
Lifetime Support
With Extended Warranties
Free UK Shipping
On Orders £30+. Next Day on Orders £80+
Same Day Dispatch
Weekday Orders Placed Before 3pm
Lifetime Support
With Extended Warranties
Adapter For Australia And New Zealand SodaStream Cylinders
£12.99
Adapter For Australia and New Zealand SodaStream Cylinders
£1.99
SodaStream Adapter Seal / Washer (2 pack)
Key Facts
Use Australian and New Zealand SodaStream CO2 cylinders as your CO2 source.
Converts SodaStream thread to DIN477 / JIS m22-14 / BS 341 No. 8 / W21.8-14 / .860" x 1/14 (covers UK, Europe and Asia).
Use your existing CO2 regulator without any modification.
Robust design and manufacture - will last a lifetime.
Easy installation.
Adjustable valve pin ensures compatibility with any cylinder valve variation.
Description
SodaStream cylinders provide a cheap and convenient way of obtaining your CO2 source. However, the design of the cylinder valve's thread does not conform to any industry standard thread gauges and therefore cannot be used directly with a regulator. Our Australian and New Zealand SodaStream Adapter offers the perfect solution.
The male/output thread on the adapter is made to DIN477 / JIS m22-14 / W21.8-14 / .860" x 1/14 (covers UK, Europe and Asia) specifications, which will fit industry standard regulators.
Replacement bottles can be purchased at a variety of high street shops which provides you with an easy and reliable source of CO2 for your aquarium CO2 system.
A bottle will typically last for 3-4months when used at a rate of 1 bubble/second for 8 hours per day, which makes it ideal for aquariums up to 200 litres.
Instructions
Attach your regulator to the adapter using an appropriate wrench or spanner.
Holding the SodaStream cylinder firmly with one hand, tighten the adapter/regulator to the cylinder using a wrench or spanner.
The pin inside the adapter will depress the valve on the SodaStream cylinder to open the flow of gas.
Continue to tighten the adapter to the cylinder until the cylinder slips in your hand.
Customer Reviews
Average Rating
Individual Reviews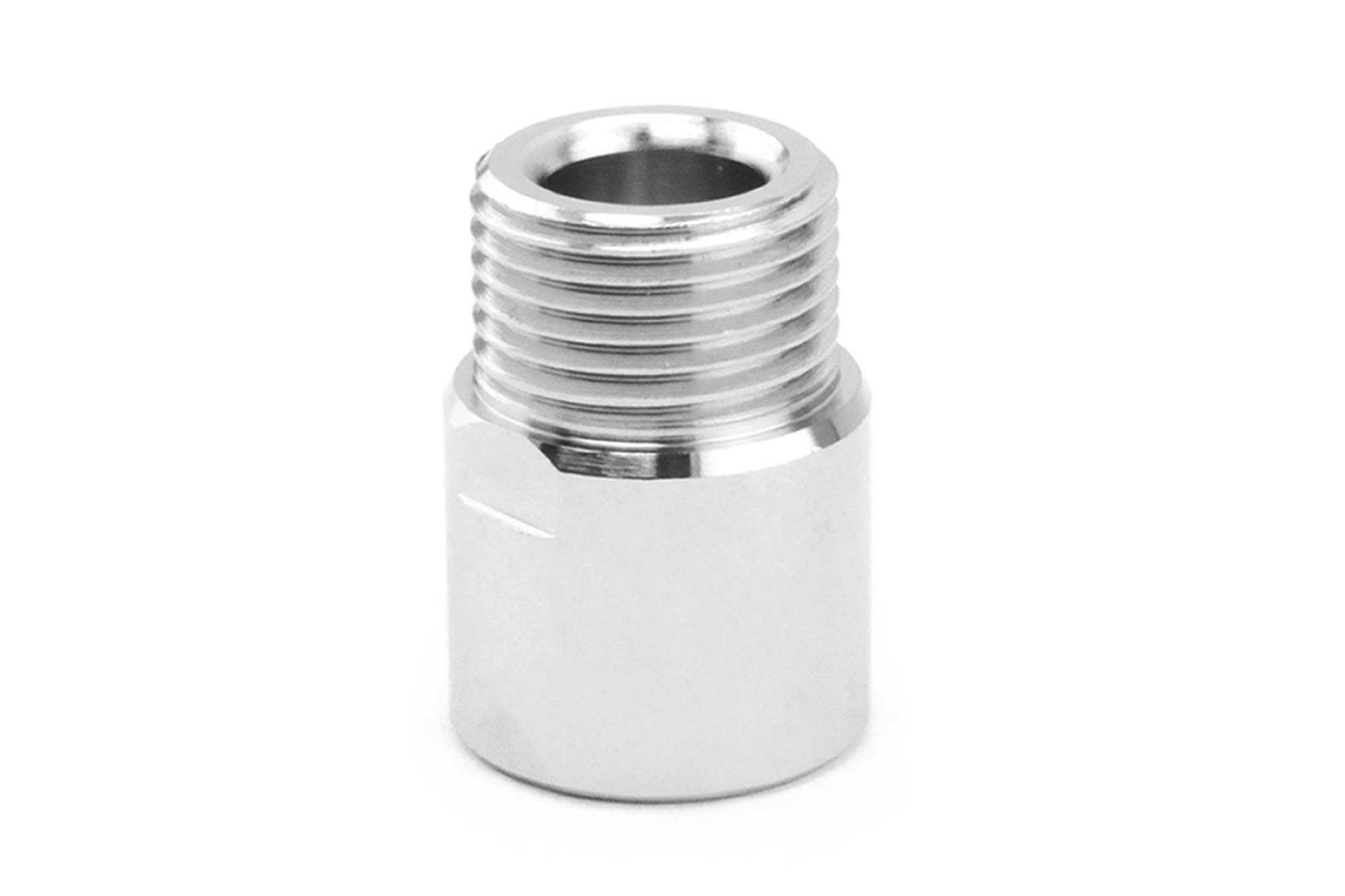 click image to view full screen
Photo Gallery