Free UK Shipping
On Orders £30+. Next Day on Orders £80+
Same Day Dispatch
Weekday Orders Placed Before 3pm
Free Returns
100% Satisfaction Guaranteed
Lifetime Support
With Extended Warranties
Free UK Shipping
On Orders £30+. Next Day on Orders £80+
Same Day Dispatch
Weekday Orders Placed Before 3pm
Lifetime Support
With Extended Warranties
Advanced Adapter For Australia And New Zealand SodaStream Cylinders
£19.99
Advanced Adapter for Australia and New Zealand SodaStream Cylinders

£1.99
SodaStream Adapter Seal / Washer (2 pack)

Key Facts
Use Australia / New Zealand SodaStream CO2 cylinders as your CO2 source.
Converts SodaStream thread to DIN477 / JIS m22-14 / BS 341 No. 8 / W21.8-14 / .860" x 1/14 (covers UK, Europe and Asia).
Use your existing CO2 regulator without any modification.
Advanced adapter design means no more leaks while attaching the adapter to the cylinder.
Robust design and manufacture - will last a lifetime.
Easy installation.
Description
The threads used on Australian and New Zealand SodaStream cylinders differ to those used in the rest of the world. But that's no problem - we have the adapter for those too!
Our advanced adapter design will allow you to connect a standard CO2 regulator (with DIN477 / JIS m22-14 / W21.8-14 / .860" x 1/14 nut - covers UK, Europe and Asia) to a Australian / New Zealand SodaStream CO2 cylinder. Easy installation, with no chance of leaks.
Replacement bottles can be purchased at a variety of high street shops which provides you with an easy and reliable source of CO2 for your aquarium CO2 system.
Instructions
Ensure the adapter's valve pin is full retracted by turning the adjuster knob anti-clockwise.
Screw the adapter onto the SodaStream CO2 cylinder and tighten as much a possible by hand.
Attach your regulator to the adapter using an appropriate wrench or spanner.
Turn the adjuster knob of the adapter clockwise to start the flow of gas.
Customer Reviews
Average Rating
Individual Reviews
See more reviews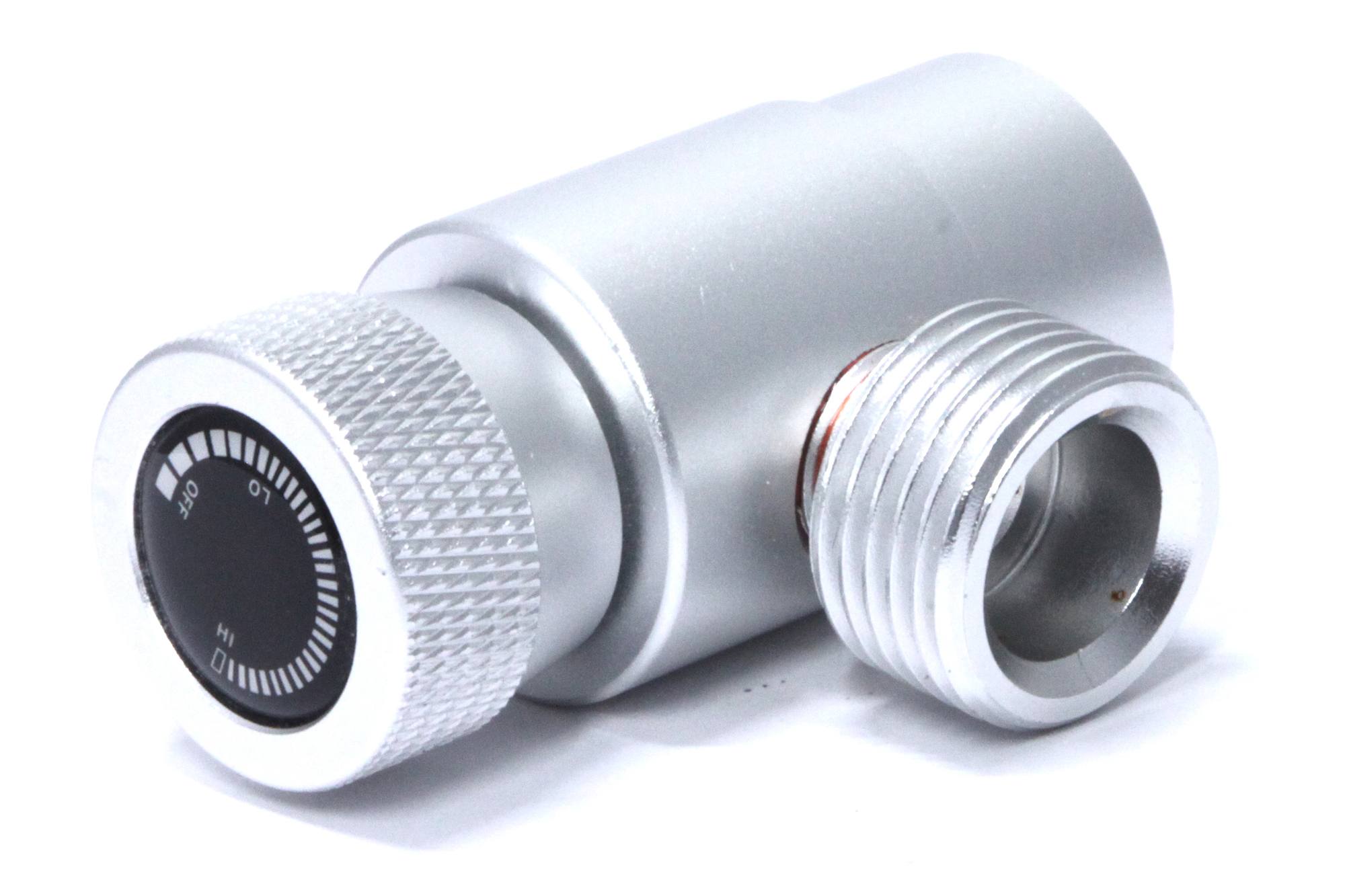 click image to view full screen
Photo Gallery