Free UK Shipping
On Orders £30+. Next Day on Orders £80+
Same Day Dispatch
Weekday Orders Placed Before 3pm
Free Returns
100% Satisfaction Guaranteed
Lifetime Support
With Extended Warranties
Free UK Shipping
On Orders £30+. Next Day on Orders £80+
Same Day Dispatch
Weekday Orders Placed Before 3pm
Lifetime Support
With Extended Warranties
Potassium Nitrate KNO3 Fertiliser For Aquarium Plants
£7.99
Sorry, out of stock
System Customisation
Key Facts
Essential Macronutrient for promoting healthy and vigorous plant growth.
Provides Potassium for sustaining sufficient energy stores within the plant.
Provides Nitrogen, used for building new structures within the plant.
Easy dosing.
Description
Any plant, whether aquatic or terrestrial, needs a variety of nutrients to grow and maintain a good state of health. In the wild these nutrients are provided by natural means but because an aquarium is a closed ecosystem those nutrients must be supplemented to maintain strong growth and good health. If those nutrients aren't supplemented the plant will eventually die, or certainly have a lacklustre appearance.
Plants require nutrients at different rates and volume, some are required at higher volumes, such as Potassium (K), Phosphorus (P), and Nitrogen (N) - these are known as 'Macronutrients'. Other nutrients are also required, but at lower amounts or concentrations. These are know as 'Micronutrients' and include elements such as Boron (B), Copper (Cu), Iron (Fe), Manganese (Mn), Molybdenum (Mo) and Zinc (Zn).
By supplemental dosing of Potassium Nitrate you are delivering two of the main 'Macronutrients' needed to promote strong plant growth, those being Potassium and Nitrogen.
Potassium is needed as part of photosynthesis and regulating CO2 intake. It also triggers enzymes that produce Adenosine Triphosphate (ATP). ATP is an energy source within the plant that is used for many chemical processes.
Nitrogen is a component of chlorophyll and therefore is essential for photosynthesis and is also a basic element of proteins, including the genetic material DNA and RNA. Without Nitrogen, the plants do not have the building blocks needed to physically grow.
Instructions
25g Potassium Nitrate.
250ml Distilled Water (or boiled then cooled water).
Dosing: 2ml per 40 litres (daily).
Customer Reviews
Average Rating
Individual Reviews
Photo Viewer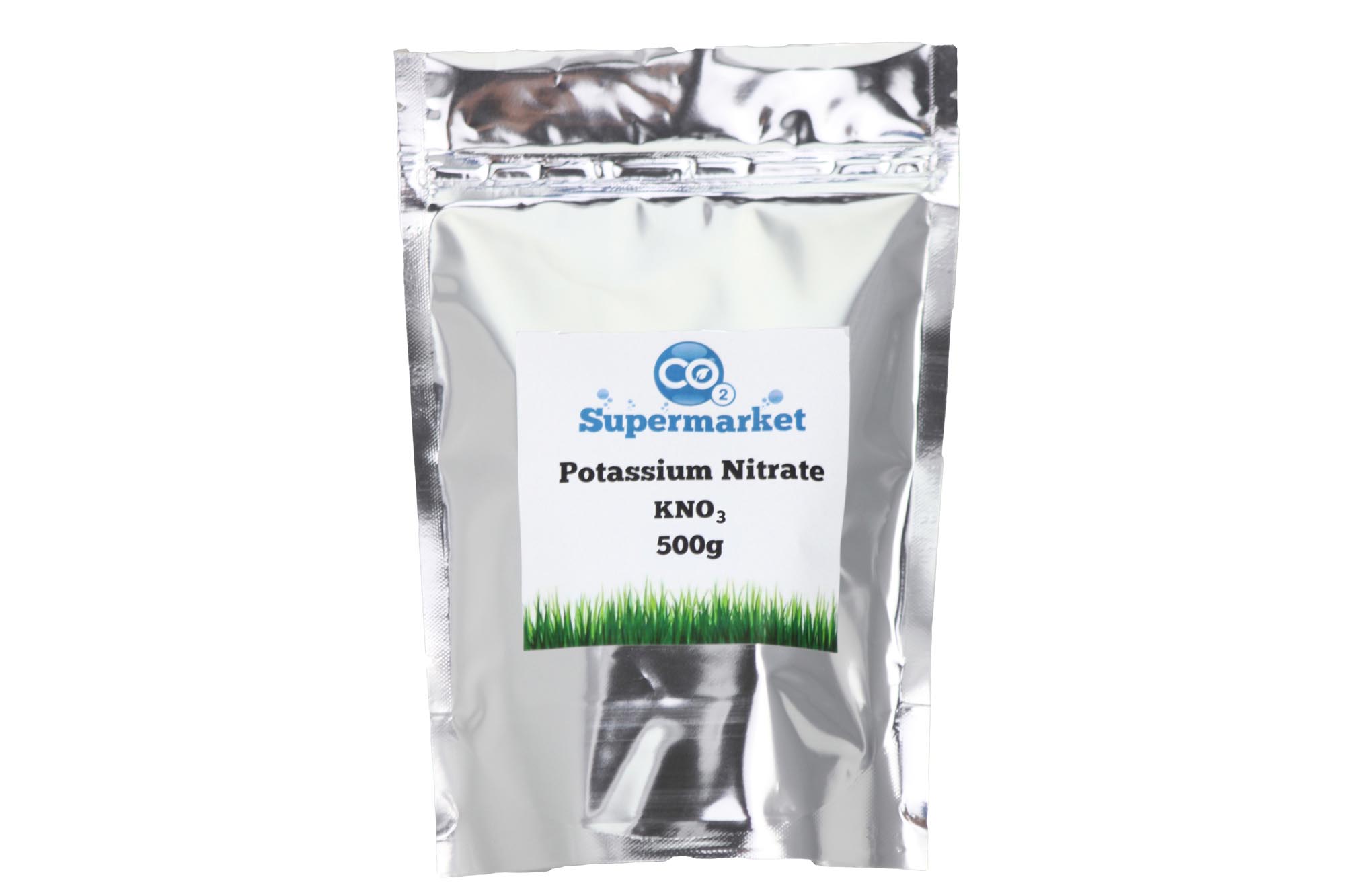 click image to view full screen
Photo Gallery