Free UK Shipping
On Orders £30+. Next Day on Orders £80+
Same Day Dispatch
Weekday Orders Placed Before 3pm
Free Returns
100% Satisfaction Guaranteed
Lifetime Support
With Extended Warranties
Free UK Shipping
On Orders £30+. Next Day on Orders £80+
Same Day Dispatch
Weekday Orders Placed Before 3pm
Lifetime Support
With Extended Warranties
Nano Regulator To SodaStream Adapter
£12.99
Nano Regulator to SodaStream Adapter

Key Facts
Use SodaStream CO2 cylinders as your CO2 source.
Will fit all nano regulators that use 85g - 95g cartridges (5/8"-18 UNF thread).
Use your existing CO2 regulator without any modification.
Robust design and manufacture - will last a lifetime.
Easy installation.
Compatible with any SodaStream valve variation (pin or button type).
Not compatible with SodaStream cylinders in Australia and New Zealand.
Description
SodaStream cylinders provide a cheap and convenient way to source the CO2 needed for your aquarium CO2 system and often offer better value and last longer between replacement than using smaller CO2 cartridges. This adapter will enable you to connect your 85g-95g Nano CO2 regulator to a SodaStream cylinder for longer and cheaper supply of gas.

The thread that screws into the Nano regulator is 5/8"-UNF, which is the thread used on 85g - 95g CO2 cartridges.

A SodaStream cylinder will typically last for 3-4months when used at a rate of 1 bubble/second for 8 hours per day, which makes it ideal for aquariums up to 200 litres.
Customer Reviews
Average Rating
Individual Reviews
See more reviews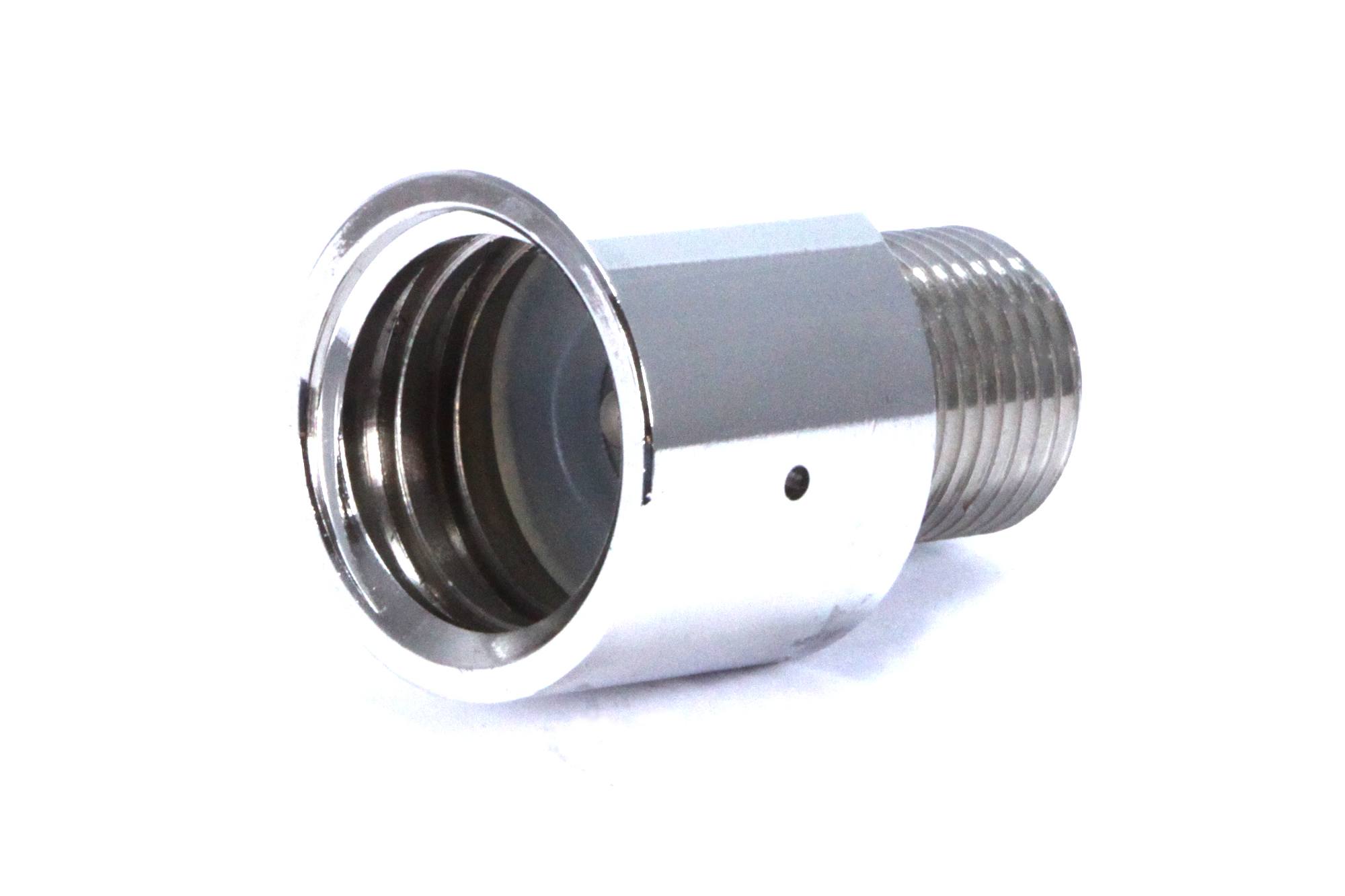 click image to view full screen