Free UK Shipping
On Orders £30+. Next Day on Orders £80+
Same Day Dispatch
Weekday Orders Placed Before 3pm
Free Returns
100% Satisfaction Guaranteed
Lifetime Support
With Extended Warranties
Free UK Shipping
On Orders £30+. Next Day on Orders £80+
Same Day Dispatch
Weekday Orders Placed Before 3pm
Lifetime Support
With Extended Warranties
Regular Nano CO2 Diffuser For Aquariums Up To 150L
£5.99
Nano CO2 Diffuser - Regular for Aquariums up to 150L

Key Facts
Suitable for tank up to 150L.
Made of Glass and Ceramic.
Excellent CO2 diffusion.
Easy installation.
Diffuser Body length: 2.5cm.
Ceramic disc diameter: 2cm.
1 x suction cup included.
Description
This glass nano pollen CO2 diffuser produces a fine mist of CO2 bubbles (like a mist of pollen) that achieves excellent diffusion in the aquarium water.
Its simple design and features mean it will blend into your aquarium setting without looking cluttered or out of place.
Instructions
Because the item is made from glass it is inherently delicate, and extra care needs to be taken when fitting it in the aquarium. It is highly recommended that the tubing is first warmed in freshly boiled water to soften the tip when pushing onto the diffuser inlet.
Position just above substrate below the filter outflow. This will ensure the bubbles enter the flow of water from the filter and hold the CO2 in suspension for longer, increasing CO2 diffusion levels.
Customer Reviews
Average Rating
Individual Reviews
See more reviews

Photo Viewer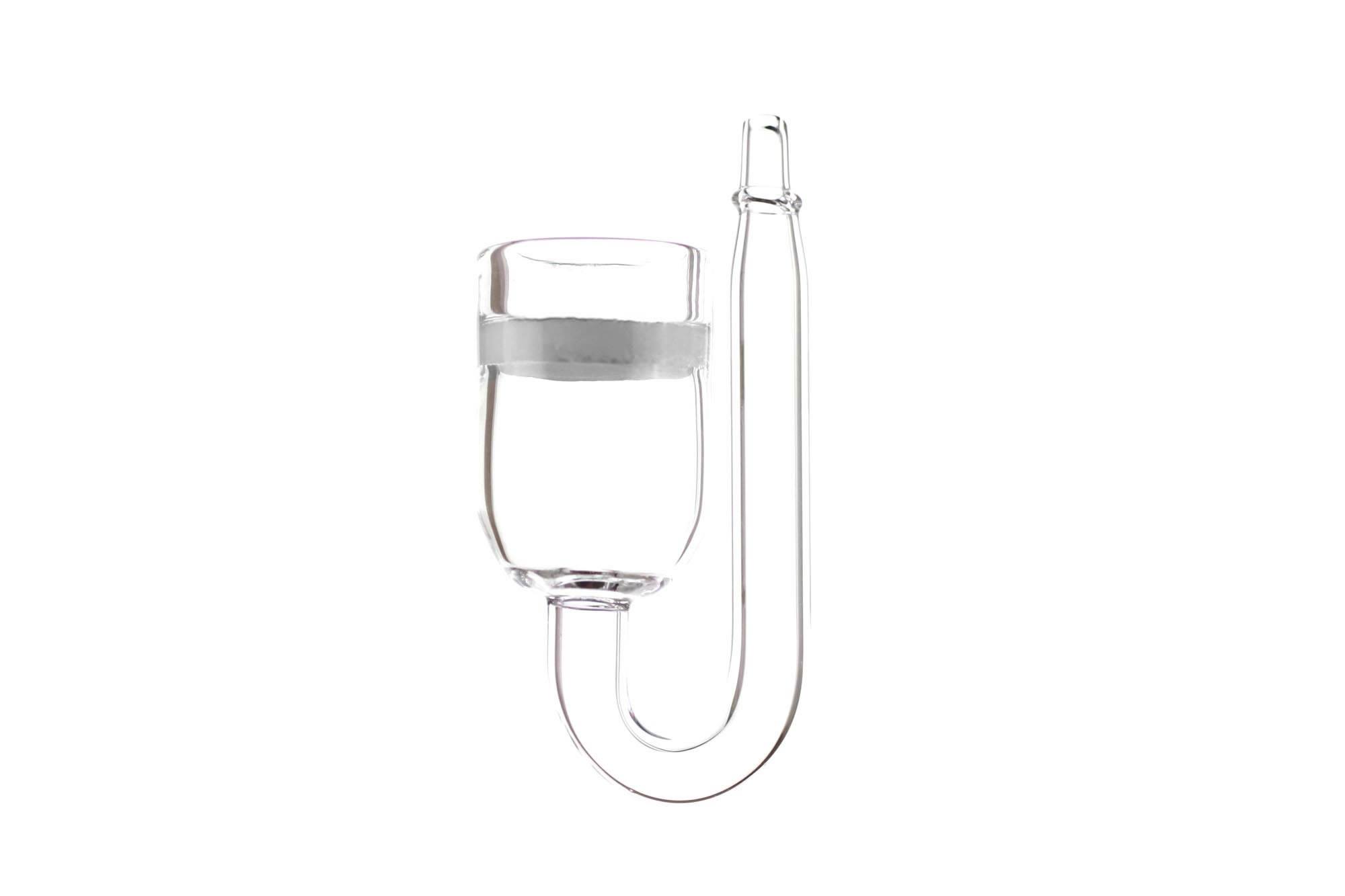 click image to view full screen