Free UK Shipping
On Orders £30+. Next Day on Orders £80+
Same Day Dispatch
Weekday Orders Placed Before 3pm
Free Returns
100% Satisfaction Guaranteed
Lifetime Support
With Extended Warranties
Free UK Shipping
On Orders £30+. Next Day on Orders £80+
Same Day Dispatch
Weekday Orders Placed Before 3pm
Lifetime Support
With Extended Warranties
Magnesium Sulphate MgSO4 Fertiliser For Aquarium Plants
Key Facts
Provides Magnesium, essential for photosythesis.
Provides Sulphur, used to produce proteins and activate enzymes.
Easy dosing.
Description
Any plant, whether aquatic or terrestrial, needs a variety of nutrients to grow and maintain a good state of health. In the wild these nutrients are provided by natural means but because an aquarium is a closed ecosystem those nutrients must be supplemented to maintain strong growth and good health. If those nutrients aren't supplemented the plant will eventually die, or certainly have a lacklustre appearance.
By supplemental dosing of Magnesium Sulphate you are providing your plants with an important source of Magnesium and Sulphur. Magnesium is a component of chlorophyll and therefore essential for photosythesis. Sulphur is used within the plant to produce proteins and activate enzymes.
Instructions
20g Magnesium Sulphate
250ml Distilled Water (or boiled then cooled water).
Dosing: 2ml per 40 litres (daily).
Customer Reviews
Average Rating
Individual Reviews
Photo Viewer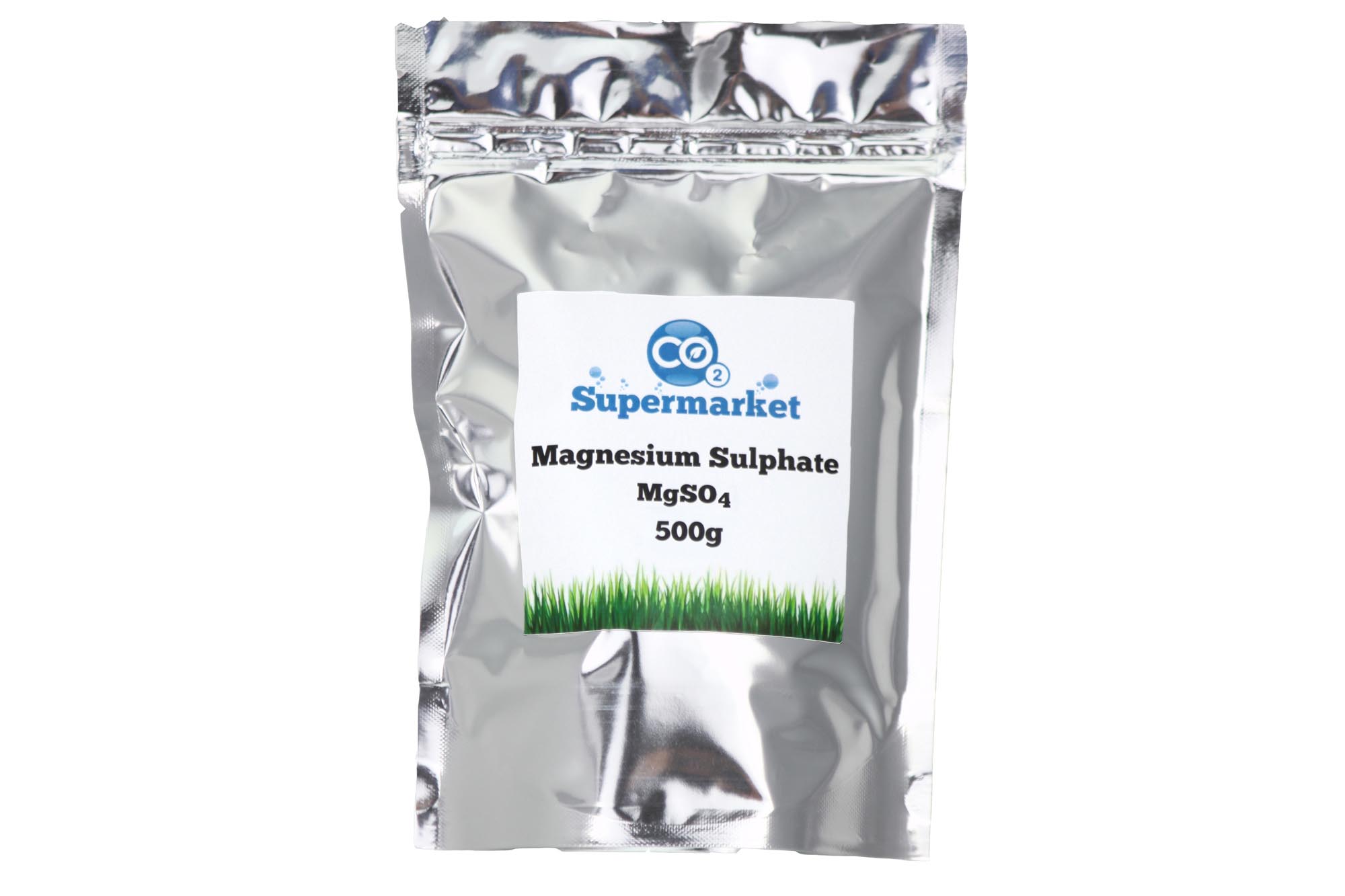 click image to view full screen
Photo Gallery