Free UK Shipping
On Orders £30+. Next Day on Orders £80+
Same Day Dispatch
Weekday Orders Placed Before 3pm
Free Returns
100% Satisfaction Guaranteed
Lifetime Support
With Extended Warranties
Free UK Shipping
On Orders £30+. Next Day on Orders £80+
Same Day Dispatch
Weekday Orders Placed Before 3pm
Lifetime Support
With Extended Warranties
Inline Glass CO2 Bubble Counter
£3.99
Inline Glass CO2 Bubble Counter
Key Facts
Accurately monitor your CO2 dosing.
Made of high quality glass.
Provides nice appearance for your aquarium.
Fits 4/6mm tubing.
Length: ~12cm long
2 x Suction clips provided.
Description
The inline glass CO2 bubble counter provides easy monitoring of your CO2 dosing. The glass design gives a sleek appearance to your aquarium setup.
The bubble counter will be positioned on the tubing leading from your regulator to diffuser, and in an upright position.
Instructions
Inject water into the bubble counter until it is 3/4 full (a pipette or syringe is ideal for this).
Cut your CO2 tubing in the position you would like bubble counter, ensuring it will be positioned vertically.
Because the item is made from glass it is inherently delicate, and extra care needs to be taken when fitting it in the aquarium. It is highly recommended that the tubing is first warmed in freshly boiled water to soften the tip when pushing onto the diffuser inlet.
Attach tubing to corresponding inlet/outlet of the bubble counter.
Customer Reviews
Average Rating
Individual Reviews
Photo Viewer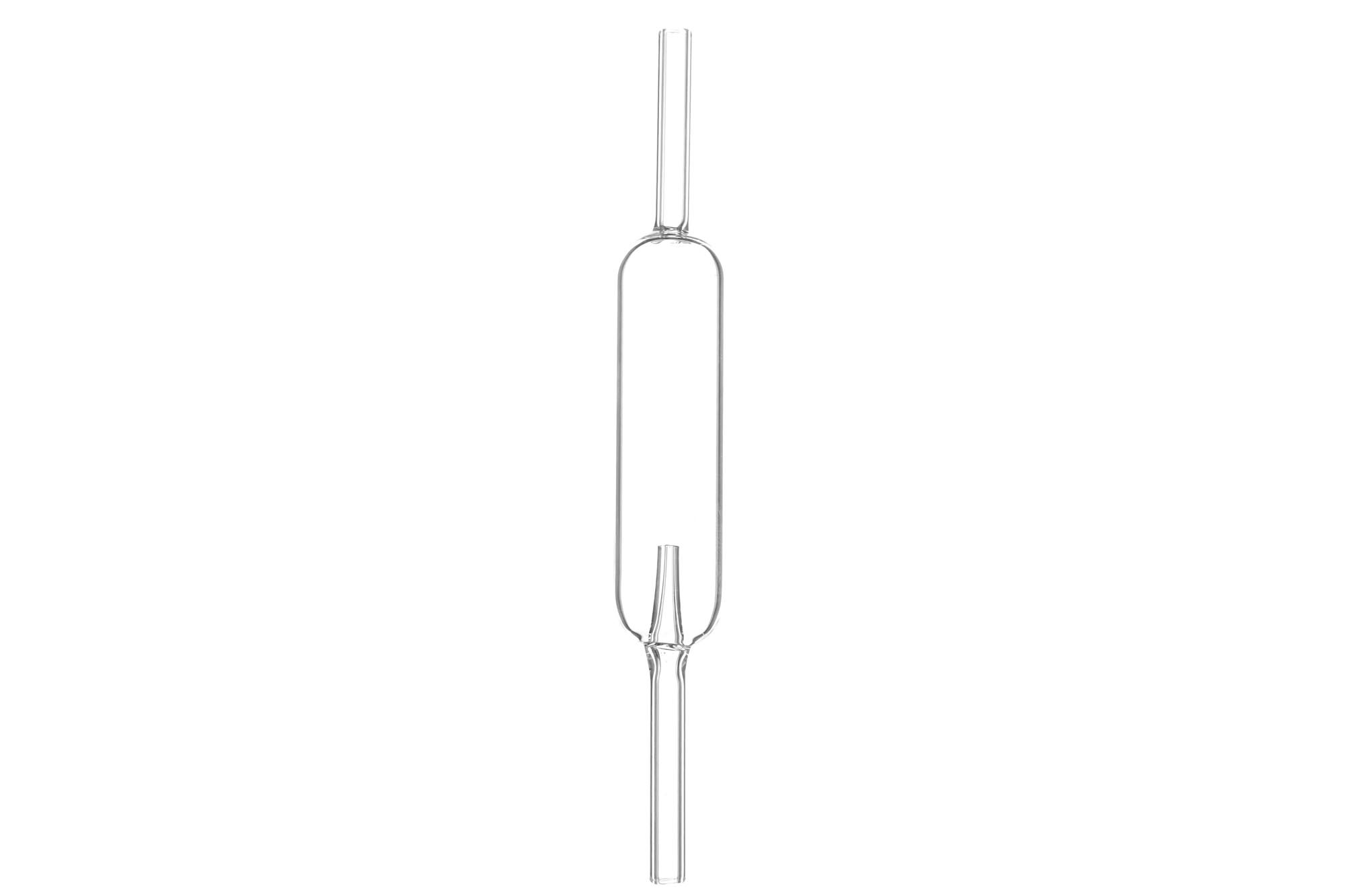 click image to view full screen