Free UK Shipping
On Orders £30+. Next Day on Orders £80+
Same Day Dispatch
Weekday Orders Placed Before 3pm
Free Returns
100% Satisfaction Guaranteed
Lifetime Support
With Extended Warranties
Free UK Shipping
On Orders £30+. Next Day on Orders £80+
Same Day Dispatch
Weekday Orders Placed Before 3pm
Lifetime Support
With Extended Warranties
Nano Aquarium CO2 System For Planted Tank 20L - 100L
Key Facts
Important: We cannot send CO2 cartridges outside the UK. If you are outside the UK please ensure you select 'No CO2 Cartridges'.
Within the UK, compressed gas requires specialist couriers for transportation and therefore same day dispatch cannot be guaranteed.
Nano CO2 regulator featuring adjustable output pressure, precision needle valve, output pressure gauge and 12v DC solenoid (mains transformer included) for timed control of CO2 dosing.
Precision bubble counter.
High performance CO2 diffuser.
Drop checker kit for correct CO2 dosing.
3m High grade polyurethane tubing.
4 x Suction clips for tidy tubing.
A CO2 cartridge will last roughly 3 months for 50L aquarium (1 bubble every 4 seconds 8 hours per day).
Height: 26cm Bottom of base to top of regulator (including cartridge).
Description
Nano aquariums have increased in popularity over recent years, but the requirement to add CO2 to promote vigorous plant growth still remains because No CO2 = No Photosynthesis = Dead Plants. Because these aquariums are small, it is often the case that they're not provided with a stand or cupboard, and therefore large/bulky CO2 equipment is difficult to conceal which makes a normal CO2 system unsuitable. Our Nano CO2 System overcomes this problem by using the smallest, but highest quality equipment available, and includes everything needed to create a highly effective CO2 system for your aquarium.

The regulator features adjustable output pressure, which is a rare feature for equipment of this size. It also features a high precision needle valve which can produce accurate dosing control as low as 1 bubble every 10 seconds, which can cater for aquariums as small as 20L. To keep the size to a minimum the regulator is designed to attach directly to small CO2 cartridges, which even for a 100L aquarium will last for up to 3 months, making it a very convenient and cost-effective solution. The regulator also features an integrated 12v DC solenoid valve (mains transformer included) to enable the CO2 be controlled and only dose at specified times, i.e. while the aquarium lights are on. The 12v DC solenoid provides safe, low temperature, and guaranteed no noise operation.

The diffuser is a top of the range 'atomizer' diffuser, which produces a haze of incredibly small bubbles of CO2, providing the very highest levels of diffusion. This ensures very little CO2 is wasted and saves money in the long term.

A nano-sized drop checker is also included to ensure you find the correct CO2 dosing for your specific aquarium needs.

Our Nano CO2 System also comes with all other equipment, including bubble counter, 3m Polyurethane tubing, suction clips, and a support stand for the CO2 cartridge / regulator. In this case, small really is beautiful.
Customer Reviews
Average Rating
Individual Reviews
See more reviews

System Contents
Click an item for more information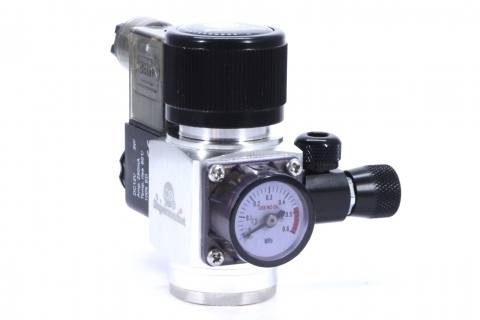 Nano CO2 Regulator with Solenoid Magnetic Valve and Adjustable Output Pressure
Our Nano regulator with solenoid valve is perfect for small or nano aquariums that require low levels of CO2 dosing for promoting plant growth.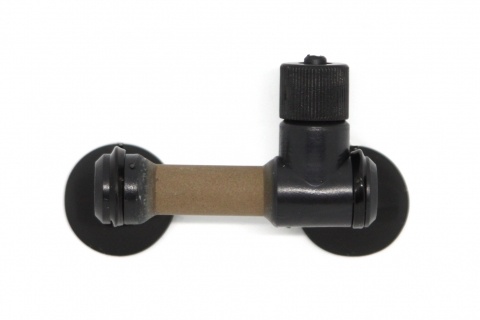 Small Bazooka (up to 200L)
The incredibly small bubbles produced by a Bazooka Atomizer Diffuser have a large surface area, providing incredible diffusion rates.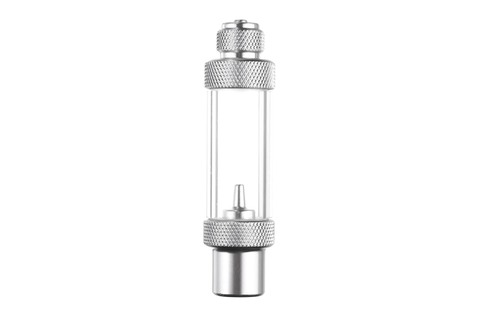 Regulator CO2 Bubble Counter With in-built Check Valve
This bubble counter attaches to the output of your regulator and also has an integrated check valve to prevent water siphoning from the aquarium into the regulator.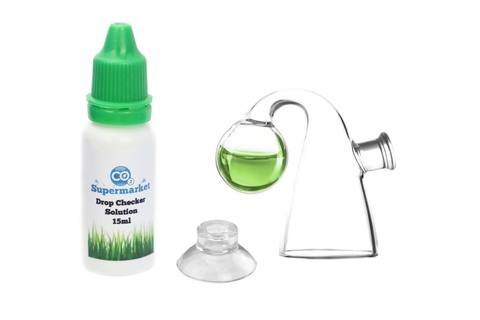 Complete Nano CO2 Drop Checker Kit
Nano-sized drop checker kit changes colour to indicate CO2 concentration within the aquarium. Enables CO2 dosing be set specifically to your aquarium's needs.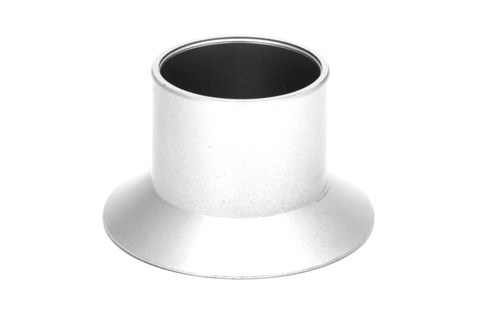 Nano Cylinder Support Base / Stand
Designed for use specifically with Nano CO2 Cartridges, the support stand ensures your cartridge and regulator are kept upright and won't easily fall over.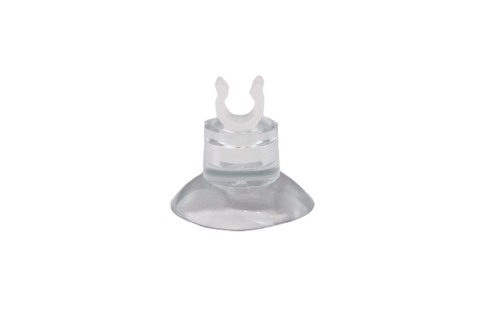 Strong Suction clip for 6mm Tubing (2 pack)
Securely attach your tubing to the side of your aquarium using these strong suction clips. Made for 6mm outer diameter tubing.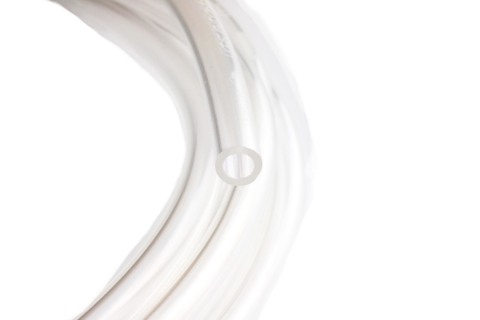 4/6mm Clear Polyurethane CO2 Resistant Tubing
Polyurethane tubing is resistant to CO2, giving you peace of mind that your pressurised CO2 system will be leak-free and efficiently for many years to come.