Free UK Shipping
On Orders £30+. Next Day on Orders £80+
Same Day Dispatch
Weekday Orders Placed Before 3pm
Free Returns
100% Satisfaction Guaranteed
Lifetime Support
With Extended Warranties
Free UK Shipping
On Orders £30+. Next Day on Orders £80+
Same Day Dispatch
Weekday Orders Placed Before 3pm
Lifetime Support
With Extended Warranties
4/6mm Polyurethane CO2 Resistant Tubing - Clear
£1.89
4/6mm Clear Polyurethane CO2 Resistant Tubing

Key Facts
4mm / 6mm dimension (4mm internal / 6mm external).
Resistant to CO2 (no leaks).
For use in high pressure systems.
Bought in 1m increments but will be delivered in one complete length.
Description
Regular PVC or Silicon tubing is not resistant to CO2, and over time it will become porous or crack, resulting on loss of gas. You may not even know it's leaking and subsequently waste large amounts of CO2 without realising.

Polyurethane tubing is resistant to CO2 and you can therefore have peace of mind that your pressurised CO2 system will run efficiently for many years to come.

If you require 5 metres, for example, change the quantity to 5 and you will be sent a single 5m length.

Advice: Because Polyurethane tubing is much stronger than conventional PVC or Silicon tubing, it doesn't stretch as much, so to avoid potential damage to your glass or plastic diffusers/bubble counter when connecting it, it is advisable to dip the end of the tubing in freshly boiled water for 10 seconds to soften it.
Customer Reviews
Average Rating
Individual Reviews
See more reviews

Photo Viewer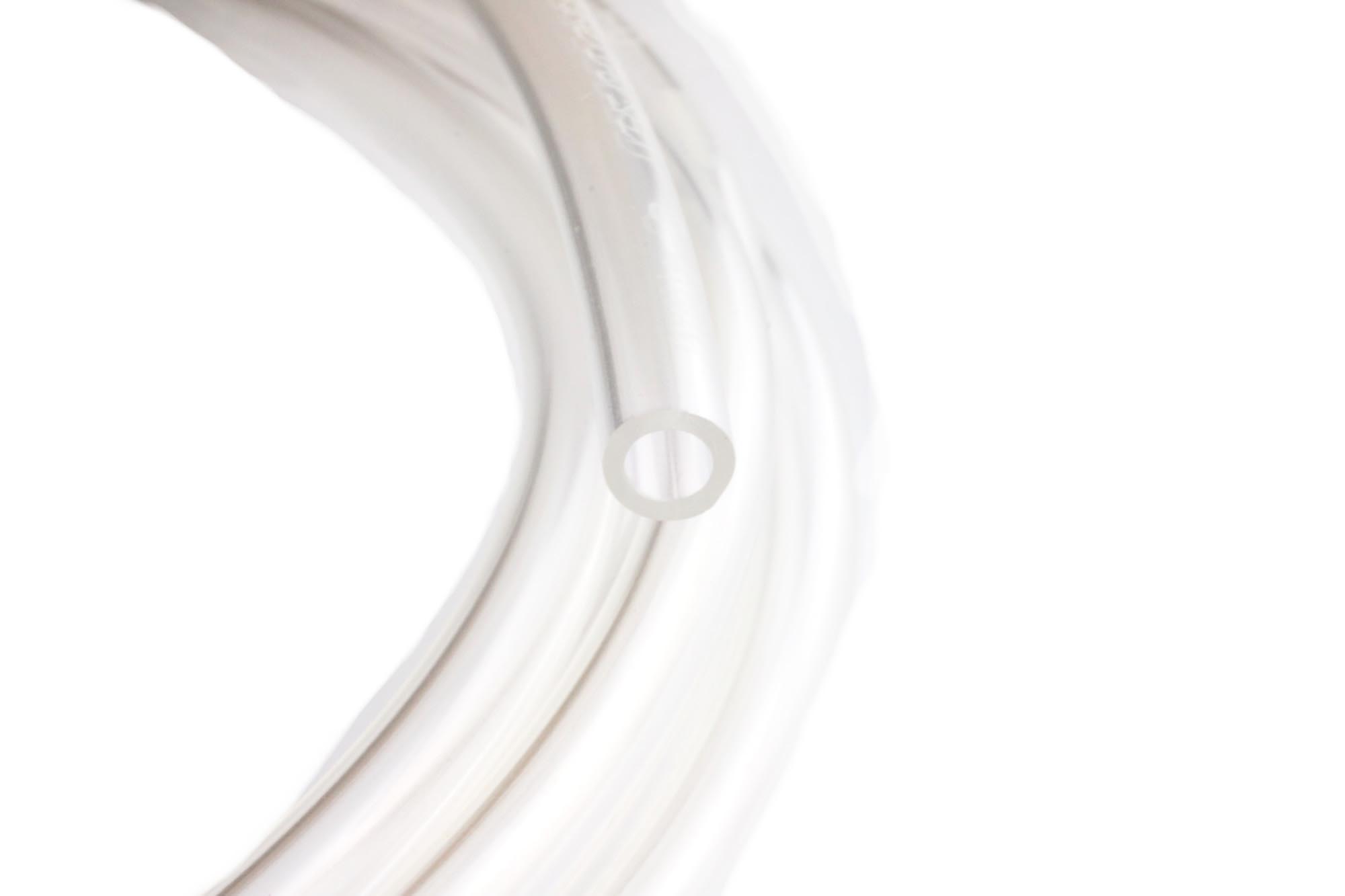 click image to view full screen