Free UK Shipping
On Orders £30+. Next Day on Orders £80+
Same Day Dispatch
Weekday Orders Placed Before 3pm
Free Returns
100% Satisfaction Guaranteed
Lifetime Support
With Extended Warranties
Free UK Shipping
On Orders £30+. Next Day on Orders £80+
Same Day Dispatch
Weekday Orders Placed Before 3pm
Lifetime Support
With Extended Warranties
Precision Inline CO2 Bubble Counter With Integrated Check Valve
£19.99
Precision Inline CO2 Bubble Counter with Check Valve
£7.99
Magnifying Holder for Precision CO2 Bubble Counter
Key Facts
High quality, well made bubble counter.
Installed 'inline' of the tubing from regulator to diffuser.
In-built check valve.
Compression fitting - no chance of tubing popping off.
Fits 4/6mm Tubing.
Comes with 2 x suction cups, or optional magnifying holder.
Easy to install.
Description
High quality Precision Inline Bubble Counter with in-built check valve and optional magnifying holder.
Using a bubble counter you have a visual display of the amount of CO2 you are diffusing in your aquarium. You can therefore accurately adjust the flow of CO2, ensuring you are making correct adjustments to suit the dosing for your aquarium.
The in-built check valve prevent water from siphoning from your aquarium into sensitive and expensive equipment such as your regulator or solenoid. Once water has entered these pieces of equipment it is difficult to eject the water, and can cause blockages of inconsistent output.
For these reasons, it is no exaggeration to say that a bubble counter is a 'must have' piece of equipment for any CO2 system, as without one you would just be guessing as to how much CO2 you are dosing and also risking damage to your equipment.
You can also choose to add a magnifying holder to the bubble counter, to aid with seeing the bubbles inside the counter.
Instructions
Unscrew the top cap of the bubble counter and fill the main body 3/4 full of water (regular tap water is fine), and firmly re-attach the top cap.
Cut your CO2 tubing in the position you would like bubble counter, ensuring it will be positioned vertically.
Unscrew the compression collars and feed tubing through.
Push the tubing onto the inlet and outlet of the bubble counter, making sure you have the bubble counter orientated correctly.
Using your hand (no need for tools), firmly tighten the compression collars over the tubing to hold them in place.
Customer Reviews
Average Rating
Individual Reviews
See more reviews

Photo Viewer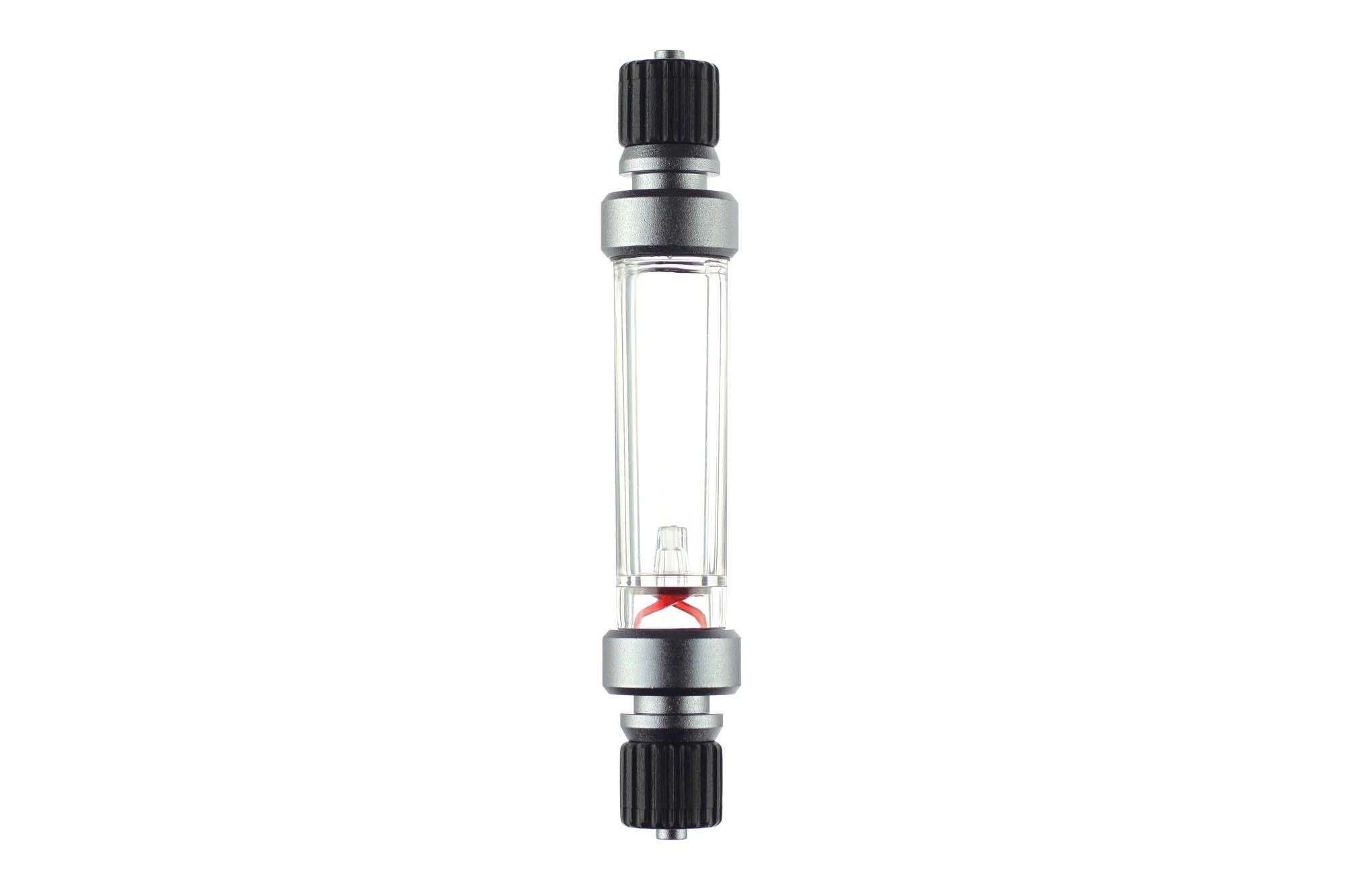 click image to view full screen
Photo Gallery