Free UK Shipping
On Orders £30+. Next Day on Orders £80+
Same Day Dispatch
Weekday Orders Placed Before 3pm
Free Returns
100% Satisfaction Guaranteed
Lifetime Support
With Extended Warranties
Free UK Shipping
On Orders £30+. Next Day on Orders £80+
Same Day Dispatch
Weekday Orders Placed Before 3pm
Lifetime Support
With Extended Warranties
Inline CO2 Bubble Counter & Integrated Check Valve
£10.99
Inline CO2 Bubble Counter & Integrated Check Valve

Key Facts
Monitor your CO2 dose.
Internal check valve to prevent water back-flow.
Easy to install.
Color: Silver.
Connects to tubing at each end.
Fits 4/6mm tubing.
Comes with 2 x suction cup clips.
Description
This CO2 bubble counter attaches inline of your tubing so is easy to install. It contains a integrated check valve to prevent water back-flow.
Instructions
Unscrew the top cap of the bubble counter and fill the main body 3/4 full of water (regular tap water is fine), and firmly re-attach the top cap.
Cut your CO2 tubing in the position you would like bubble counter, ensuring it will be positioned vertically.
Unscrew the compression collars and feed tubing through.
Push the tubing onto the inlet and outlet of the bubble counter, making sure you have the bubble counter orientated correctly.
Using your hand (no need for tools), firmly tighten the compression collars over the tubing to hold them in place.
Customer Reviews
Average Rating
Individual Reviews
See more reviews

Photo Viewer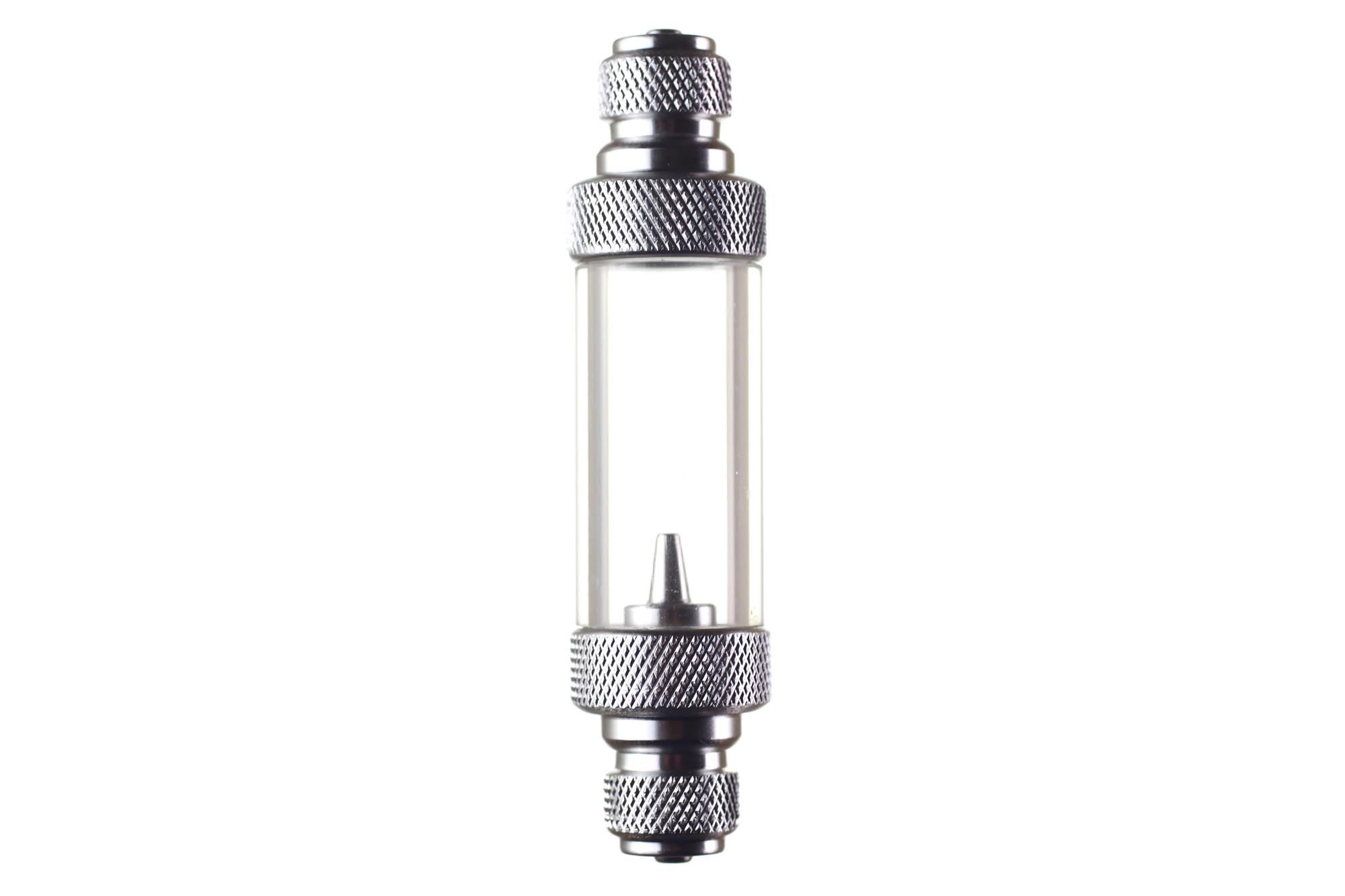 click image to view full screen