Free UK Shipping
On Orders £30+. Next Day on Orders £80+
Same Day Dispatch
Weekday Orders Placed Before 3pm
Free Returns
100% Satisfaction Guaranteed
Lifetime Support
With Extended Warranties
Free UK Shipping
On Orders £30+. Next Day on Orders £80+
Same Day Dispatch
Weekday Orders Placed Before 3pm
Lifetime Support
With Extended Warranties
57mm Extension Adapter For Splitter Or Solenoid
£4.99
57mm Extension

Key Facts
57mm Extension for splitters or solenoids.
Female-Female 1/8" NPT thread.
Silver Brass, very strong and durable.
4 x O-rings supplied to ensure good seal.
Connect solenoid to regulator or connect splitter to regulator.
Description
This 57mm extension adapter can be used to connect a solenoid valve to a regulator, or to connect a CO2 splitter to a regulator.

Use with CO2 Regulator Splitter
An extension is often needed for splitters because the size of the splitter unit and needle valves often mean it impedes on the regulator or pressure gauges.  An extension is used to move the splitter away from the regulator components so it is free of any impediment.

Use with CO2 Solenoid
It is not sufficient to use tubing (even Polyurethane) to connect a solenoid to a regulator because the pressure build-up will cause the tubing to fail (explode). Because this extension is made from metal, it can withstand the pressure and ensure trouble-free use.
Customer Reviews
Average Rating
Individual Reviews
See more reviews

Photo Viewer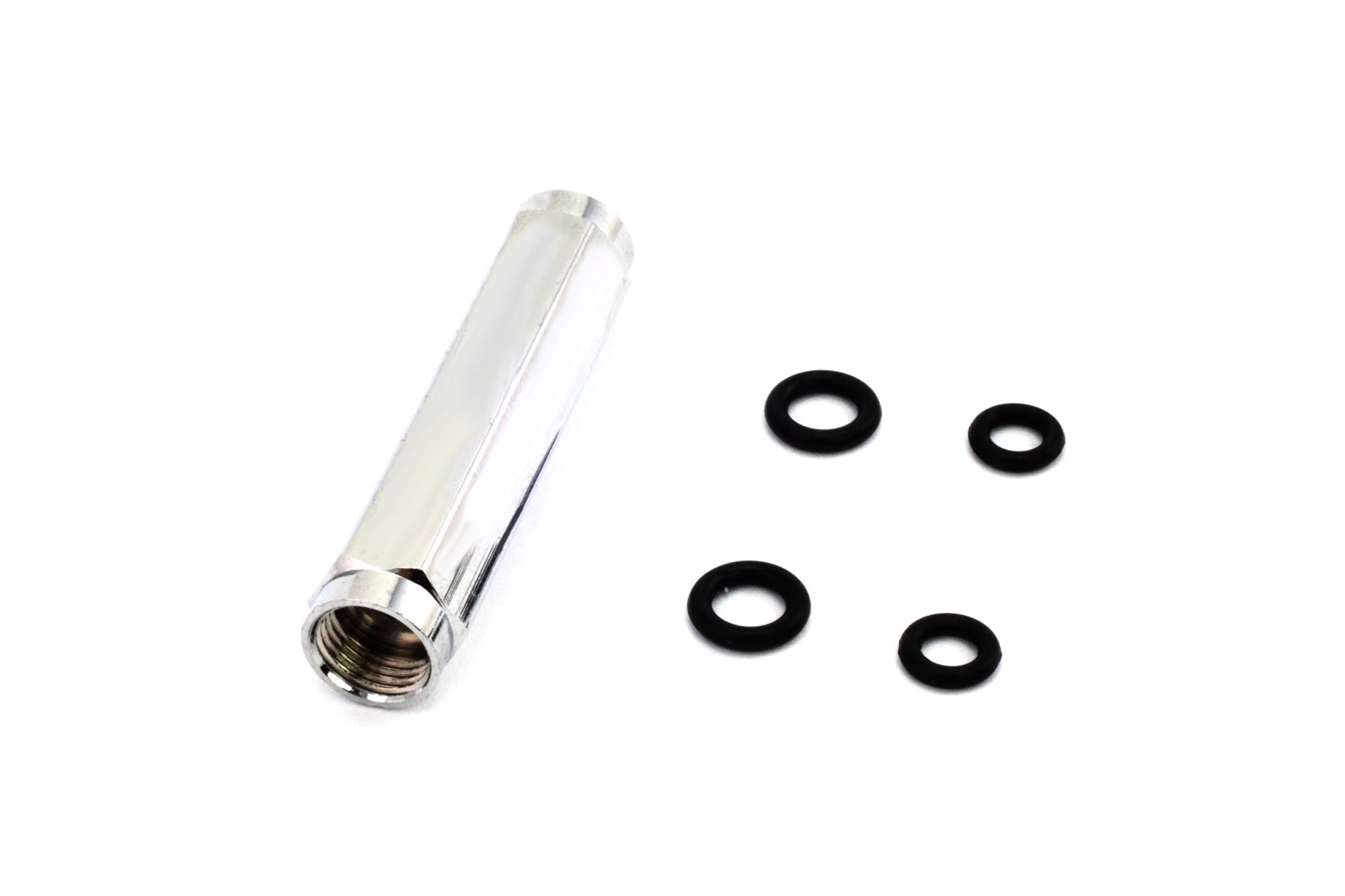 click image to view full screen
Photo Gallery
Tags