Free UK Shipping
On Orders £30+. Next Day on Orders £80+
Same Day Dispatch
Weekday Orders Placed Before 3pm
Free Returns
100% Satisfaction Guaranteed
Lifetime Support
With Extended Warranties
Free UK Shipping
On Orders £30+. Next Day on Orders £80+
Same Day Dispatch
Weekday Orders Placed Before 3pm
Lifetime Support
With Extended Warranties
Nano 5/8" UNF Thread To DIN 477 Adapter
£13.99
Nano 5/8" UNF Thread to DIN 477 Adapter

Key Facts
Use larger CO2 cylinders with your 'Nano-style' regulator.
5/8" used commonly on 88g, 90g and 95g cartridges.
Converts 5/8" UNF (nano-style) thread to DIN477 / JIS m22-14 / BS 341 No. 8 / W21.8-14 / .860" x 1/14 (covers UK, Europe and Asia).
Easy installation - just screws in.
High quality design and manufacture.
Description
If you find you are needing to replace your small / nano-style CO2 cartridges more often than you'd like, you can use this adapter to connect your regulator to larger 'normal' CO2 cylinders that use DIN 477 (or compatible) thread. This is a much cheaper option than needing to replace your entire regulator.

DIN 477 is compatible with JIS m22-14 / W21.8-14 / .860"x1/14, which covers UK, Europe and Asia. With this adapter you could also use our range of 'Easy CO2 Adapters' to use easily accessible cylinders such as SodaStream, Paintball, or Disposable welding CO2 cylinders, which are larger but have the added benefit of being available to purchase from high street shops (such as Argos).
Customer Reviews
Average Rating
Individual Reviews
See more reviews

Photo Viewer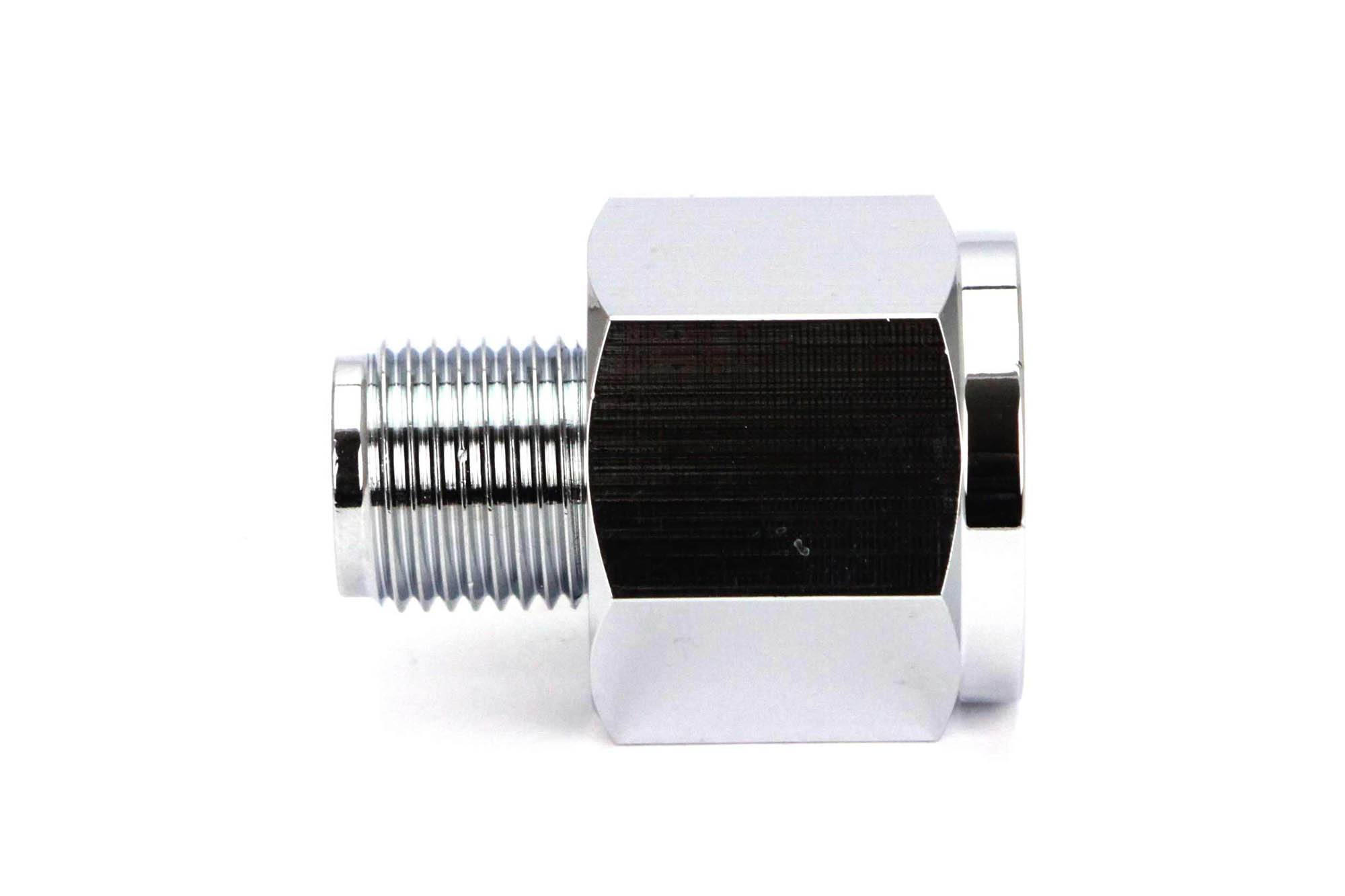 click image to view full screen
Photo Gallery