Free UK Shipping
On Orders £30+. Next Day on Orders £80+
Same Day Dispatch
Weekday Orders Placed Before 3pm
Free Returns
100% Satisfaction Guaranteed
Lifetime Support
With Extended Warranties
Free UK Shipping
On Orders £30+. Next Day on Orders £80+
Same Day Dispatch
Weekday Orders Placed Before 3pm
Lifetime Support
With Extended Warranties
Intense Inline Atomizer CO2 Diffuser For 12/16mm Hose
£26.99
Intense Inline Atomizer CO2 Diffuser - for 12/16mm Hose
Key Facts
Suitable for 12mm/16mm tubing (12mm internal / 16mm external). Click here for tubing size advice
For aquariums up to 500L.
Creates a mist of very fine bubbles.
Excellent diffusion rates due to high surface area of small bubbles.
Bubbles are in the flow of water as it enters the aquarium, so remain in suspension in the water for longer.
Diffuser is located outside the aquarium which allows for easy maintenance.
No equipment in the aquarium itself.
Choose the size for your filter tubing.
Requires 2 bar / 30 PSI pressure to function (provided by all CO2 Supermarket regulators).
Description
The Inline Atomizer CO2 Diffuser is arguably the most well known product used for CO2 diffusion, and is a firm favourite with planted aquarium specialists around the world. Designed for use with various filter size tubing, this CO2 diffuser sits inline between your filter and the filter outlet, ensuring that the CO2 has as much contact time with the water as possible.
The atomizer diffuser dissolves CO2 very efficiently, and provides a stream of very tiny bubbles which exit directly from the filter outlet. Because the bubbles are in the flow of current from the filter this ensure the bubbles remain in suspension for longer and further improves the level of diffusion.
Furthermore, because the diffuser is deployed outside the aquarium, maintenance is a very easy.
Instructions
Inline atomizers are to be installed on the return / outflow tubing from a filter as the water is reintroduced to the aquarium.
Cut or replace your filter tubing with PVC tubing.
Push tubing on to each end of the diffuser.
Screw the retaining nuts back over the tubing to hold in place.
Unscrew the small nut on the CO2 inlet.
Feed CO2 tubing through the nut and onto the CO2 inlet.
Tighten the nut onto the CO2 inlet to secure the tubing.
Turn CO2 on, allow pressure to build within the diffser.
Adjust dosing / bubble rate accordingly.
Customer Reviews
Average Rating
Individual Reviews
Photo Viewer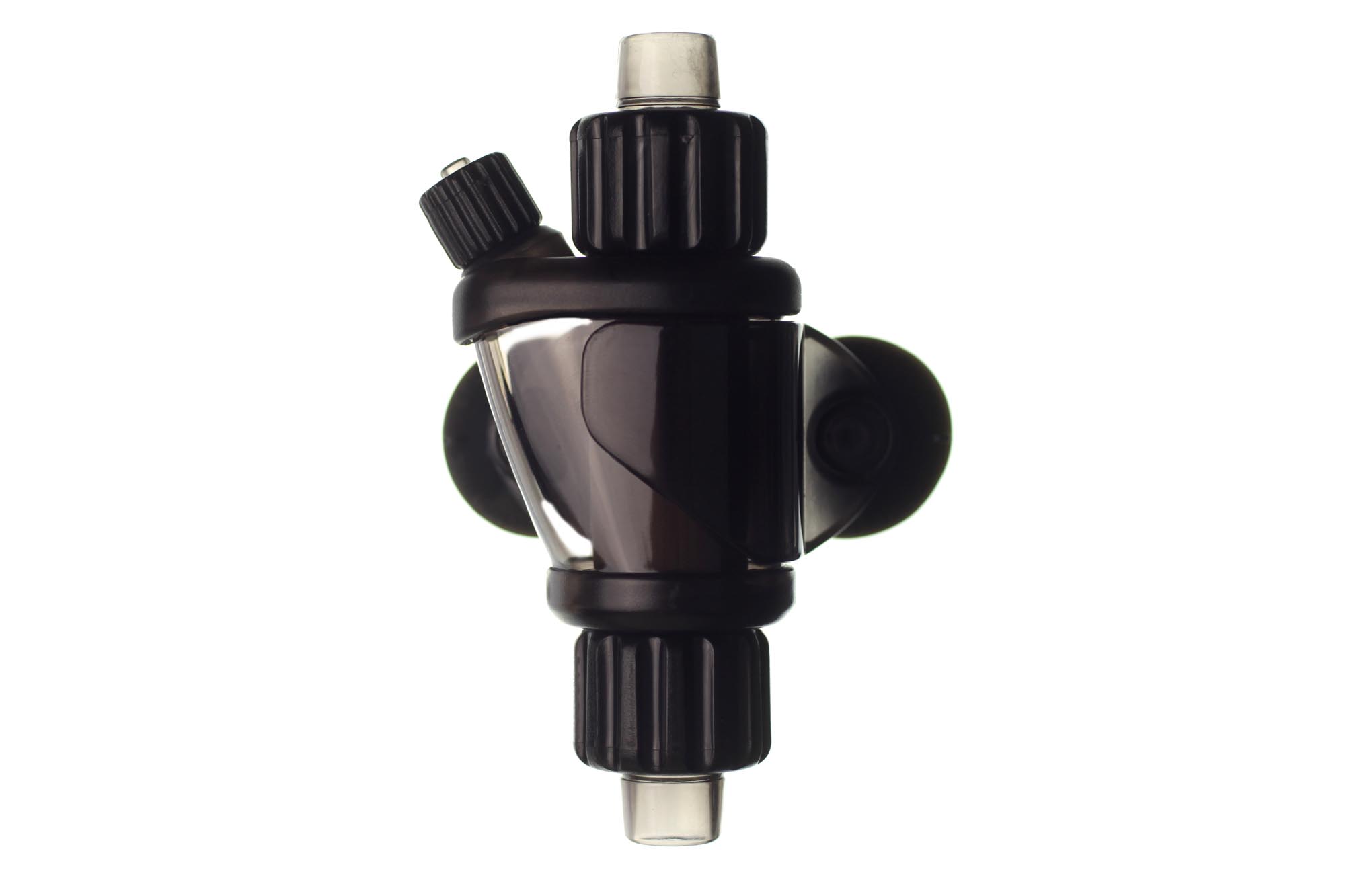 click image to view full screen
Photo Gallery