Free UK Shipping
On Orders £30+. Next Day on Orders £80+
Same Day Dispatch
Weekday Orders Placed Before 3pm
Free Returns
100% Satisfaction Guaranteed
Lifetime Support
With Extended Warranties
Free UK Shipping
On Orders £30+. Next Day on Orders £80+
Same Day Dispatch
Weekday Orders Placed Before 3pm
Lifetime Support
With Extended Warranties
Ultimate Dual Stage CO2 System For Planted Aquarium Tank 20L - 500L+
Key Facts
Top of the range Ultimate Dual Stage Regulator featuring adjustable output pressure, precision Pisco valve, dual pressure gauges and solenoid for timed control of CO2 dosing.
High precision bubble counter.
Easy CO2 adapter (optional).
High performance CO2 diffuser.
Drop checker for correct CO2 dosing.
Plant fertiliser for complete plant nutrition.
3m High grade polyurethane tubing.
4 x Suction clips for tidy tubing.
Description
The Ultimate Dual Stage CO2 System provides the very highest level of performance and control for your aquarium CO2 dosing. Every component within the system is the very best available and oozes quality.

The Ultimate Dual Stage CO2 Regulator comes with a high-quality 12v solenoid valve that provides safe, low temperature, and guaranteed no noise operation. A high precision Pisco needle valve is installed by default and provides fast, accurate and easy adjustment of CO2 dosing so that the exact dose can be achieved and maintained with the accompaniment of the precision bubble counter. The adjustable output pressure ensures the regulator can meet the needs of any aquarium, from a 30L nano aquarium to a 3000L litre aquarium using 6 diffusers.

The solenoid of the regulator is plugged into the (optional) pH controller, which continually monitors the pH level of the aquarium and switches the CO2 on and off accordingly to maintain stable pH and CO2 levels. Used in conjunction with the Drop Checker, you can identify the optimal pH and CO2 level for your aquarium and maintain those exact parameters. Providing these stable conditions will promote healthier plant growth and also help inhibit algae growth.

The diffuser options provided with the CO2 system are in the 'atomizer' family of diffuser, which produces incredibly small ('atom-sized') bubbles that readily diffuse into the aquarium water and provide exceptional levels of diffusion. This means more of the CO2 is 'absorbed' and very little CO2 is wasted.

The CO2 that is diffused in the aquarium water is used by the plants during photosynthesis, but in order to grow new cell structures the plants need access to a wide variety of macro and micro nutrients. Without these essential building blocks, the plants will eventually perish, even with the addition of CO2. The (optional) plant fertiliser that comes with the 'Ultimate Dual Stage CO2 System' will provide your aquarium plants with all of the necessary nutrients and elements they need to grow and flourish.

The (optional) 'Easy CO2 adapter' gives you the ability to use readily available CO2 cylinders as the CO2 source for your system. Using an adapter you can use either a SodaStream, a Disposable Welding, or a Paintball CO2 cylinder. This ensures you will always be able to source the gas for your CO2 system in a cost-effective and convenient manner from high-street shops.

Putting all of this together makes the Ultimate Dual Stage CO2 System the very best aquarium CO2 system that money can buy.
Customer Reviews
Average Rating
Individual Reviews
See more reviews

System Contents
Click an item for more information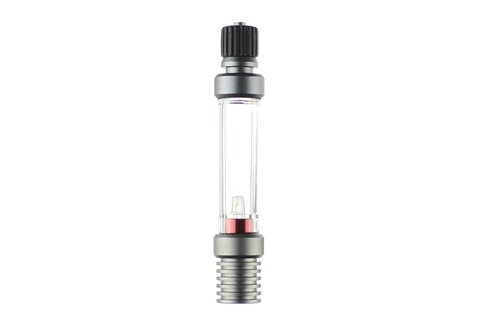 Precision Regulator CO2 Bubble Counter with Integrated Check Valve
High quality metal Precision Bubble Counter directly to your regulator's needle valve. It has an integrated check valve to prevent water siphon/backflow.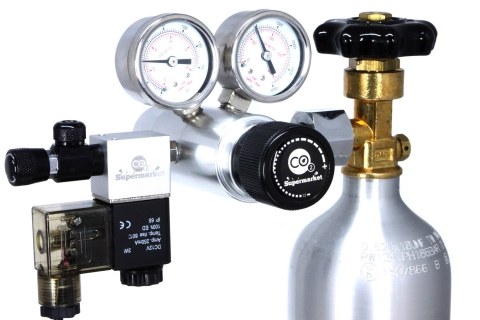 Ultimate Dual Stage CO2 Regulator with 12v DC Solenoid and Pisco Valve
Designed for use specifically with aquariums, our Ultimate regulator features dual stage design to prevent end of tank dump, adjustable working pressure, 12v solenoid (with mains transformer), dual pressure gauges, and precision needle valve for accurate dosing control.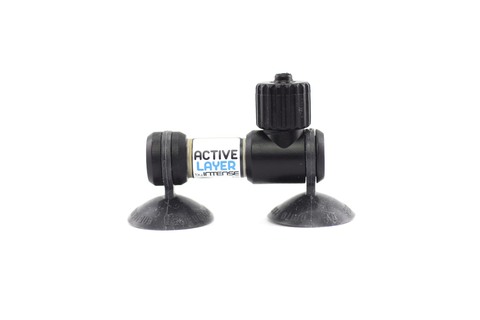 50mm Bazooka Atomizer (up to 100L)
The incredibly small bubbles produced by a 50mm Bazooka Atomizer Diffuser have a large surface area, providing incredible diffusion rates.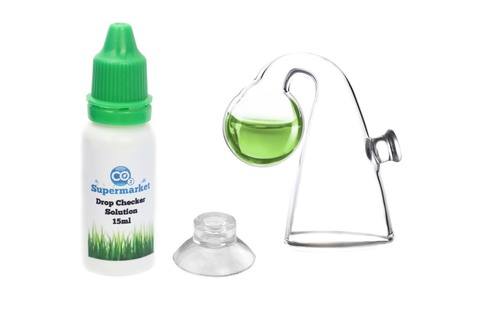 Complete CO2 Drop Checker Kit
A drop checker kit changes colour to indicate CO2 concentration within the aquarium. Enables CO2 dosing be set specifically to your aquarium's needs.

12v DC Solenoid Transformer UK Plug
Our 12v DC Solenoid transformer will operate regulators with a suitable 12v electromagnetic coil. It comes with a UK style 3-pin plug and male jack.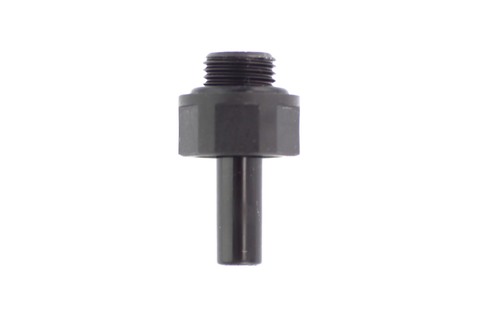 Pisco Flow Controller to Bubble Counter Adapter
This adapter is used to connect our range of regulator bubble counters to Pisco precision flow controller.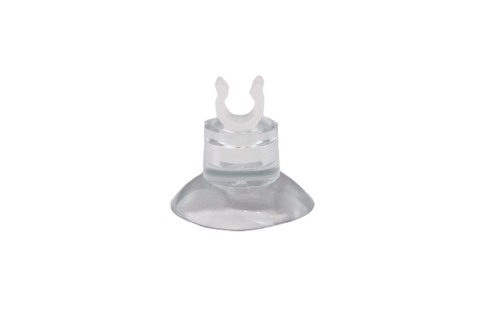 Strong Suction clip for 6mm Tubing (2 pack)
Securely attach your tubing to the side of your aquarium using these strong suction clips. Made for 6mm outer diameter tubing.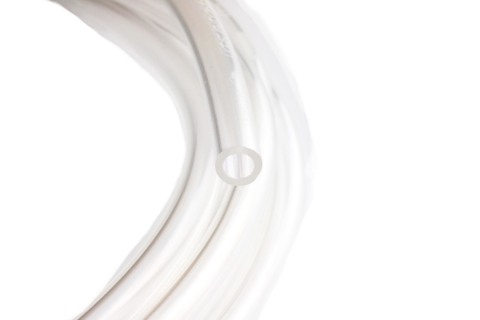 4/6mm Clear Polyurethane CO2 Resistant Tubing
Polyurethane tubing is resistant to CO2, giving you peace of mind that your pressurised CO2 system will be leak-free and efficiently for many years to come.